Take a look what type of Japanese sweets we included in the Japanese snack crate in August!
The August Japan Candy Box included one of our favorite DIY Candy kits, the Popin' Cookin' Tanoshii Omatsuriya San DIY Candy Kit. Create your own Japanese festival treats like grape flavored corn, pineapple flavored french fries, apple flavored caramel apples and choco-bananas. So yummy! Here is a full list of the candies and snacks included in the August box: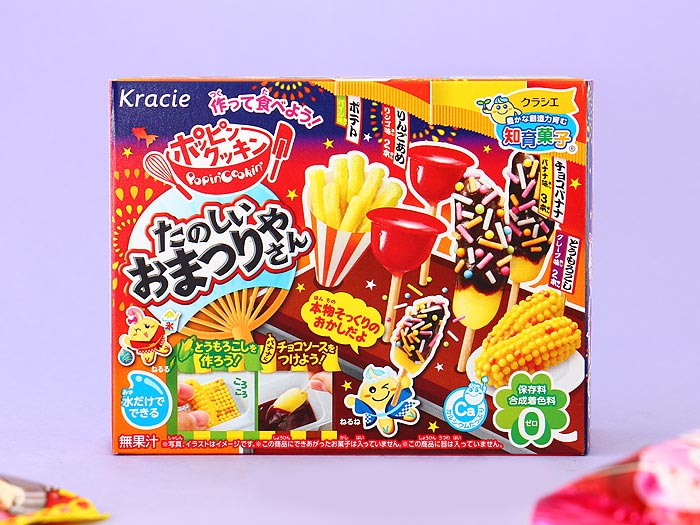 ▲ Kracie Popin' Cookin' sets are a fun and interesting way to make familiar dishes as miniature foods from delicious candy materials by only adding water! This Tanoshii Omatsuriya San DIY Candy Kit is a do-it-yourself set for making your own tasty Japanese Matsuri food! See the tutorial here.
▲ Turn these soft Kabaya Shaka Shaka Gummies into delicious hard gemstones! Add the powder to the bag, close it up and shake, shake it! Like magic, the soft gummies are now hard gemstone candies! Find a tutorial here.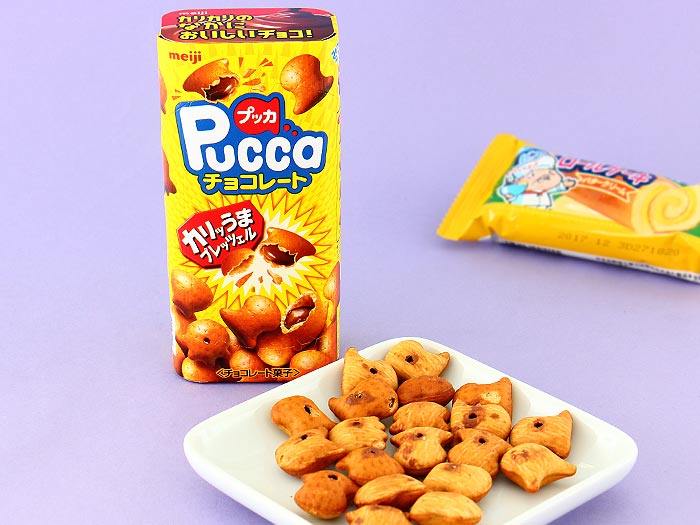 ▲ The crunchy Meiji Pucca Chocolate Biscuits are filled with milk chocolate, creating a specially delicious treat! From the outside, the biscuits have a lightly salted crunchy pretzel shell and from the inside, they have a smooth chocolate cream filling.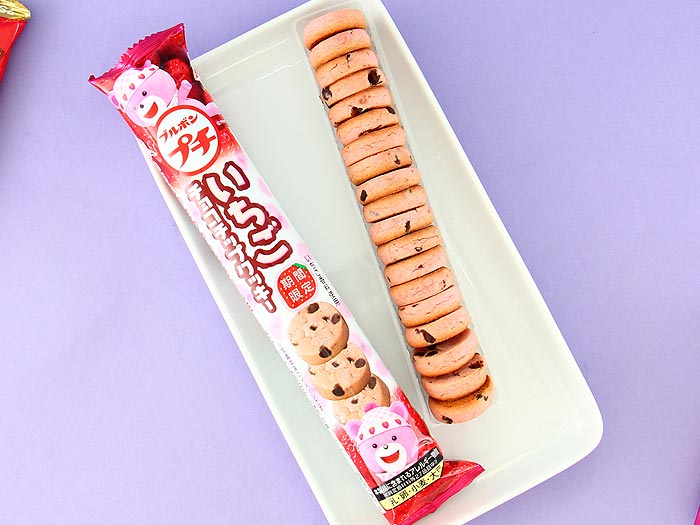 ▲ These tasty Bourbon Petit Strawberry Cookies are crispy with a rich strawberry taste and chocolate chip heart, and they are the perfect little snack for a break! Yum!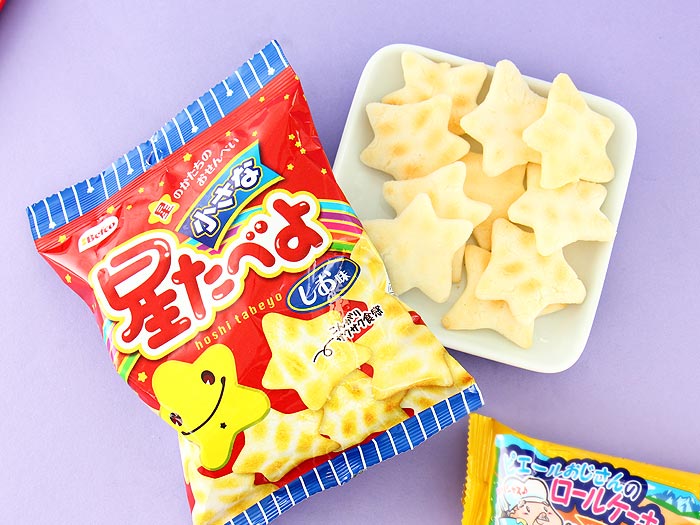 ▲ These Hoshi Tabeyo Star Shaped Rice Crackers are made of rice and have a salty taste to them. They make a perfect yummy snack to take with you everywhere; take them to picnics, parties, or to the beach! Share them with your loved ones!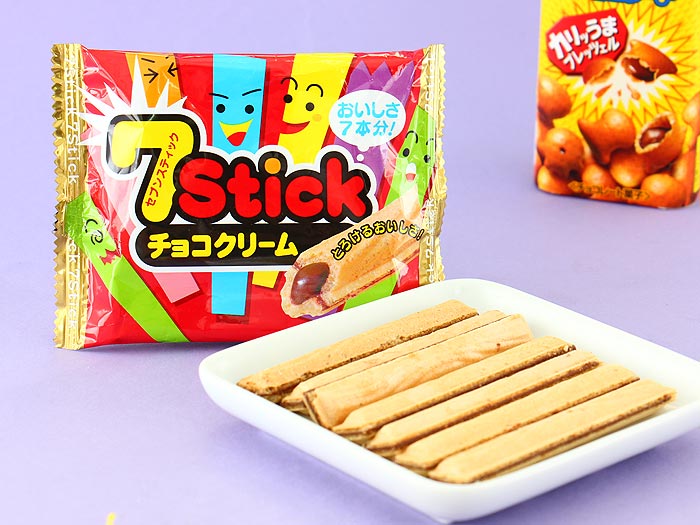 ▲ Attention all the chocoholics! Yaokin 7 Stick Chocolate Cream Cookie Sticks are the snack for you! Crunchy wafer sticks with delicious chocolate cream is all you need. Enjoy yourself or share with friends!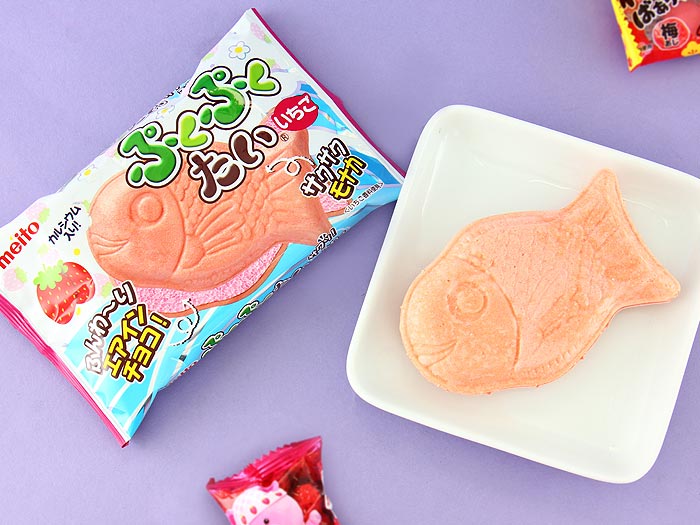 ▲ Taiyaki, a fish-shaped wafer that usually has a cream and red bean filling in it, is popular street food in Japan and Korea! This Meito Puku Puku Tai Fish Shaped Strawberry Wafer is an unusual snack made by Meito which consists of a monaka wafer on the outside and air-bubble strawberry chocolate on the inside.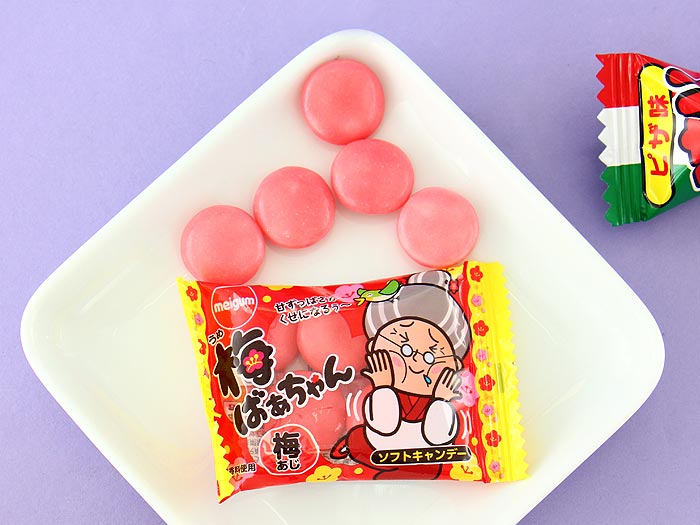 ▲ Grandma always know what's the best! These traditional Meigum Grandma Plum Chewy Candies are packed with flavor! Unlike normal umezuke, these candies are a bit sour but still so sweet!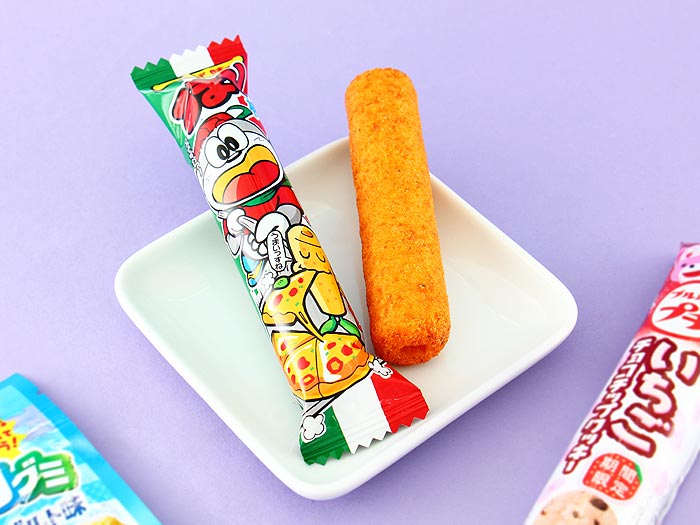 ▲ This savory and crunchy puffed corn snack stick is called Umaibo which is a famous Japanese snack. And Yaokin Umaibo Pizza Snack Stick will be your favorite savory snack! It tastes just like a real pizza!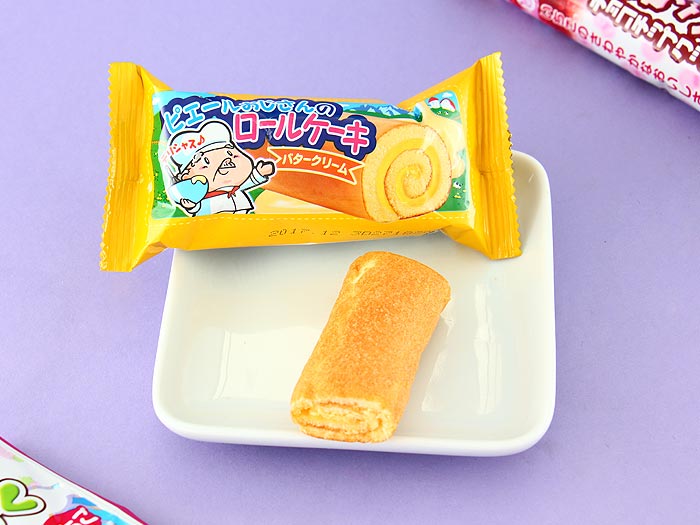 ▲ Yaokin Butter Cream Roll Cake will be the perfect snack with your tea or coffee break. Just the perfect size for a sweet afternoon delight!
Which is your favorite item? Tell us by leaving us a comment on Facebook or Instagram. We'd love to hear your feedback!
Japan Candy Box delivers fun & tasty Japanese snacks directly from Tokyo to your door! Discover Japan through exclusive snacks, traditional Japanese treats, and Japanese candy flavors not available anywhere else!