This year's first Japanese snack subscription box included Japanese treats to cure the winter blues. Our favorites this month were the Petit Pastel Ice Cream Chocolates, heart-shaped Petit Rinka Chocolates, and the foot-long Furuta Dokodemo Chocolate bar. Oishii!
Here is a full list of items included in the January Japan Candy Box: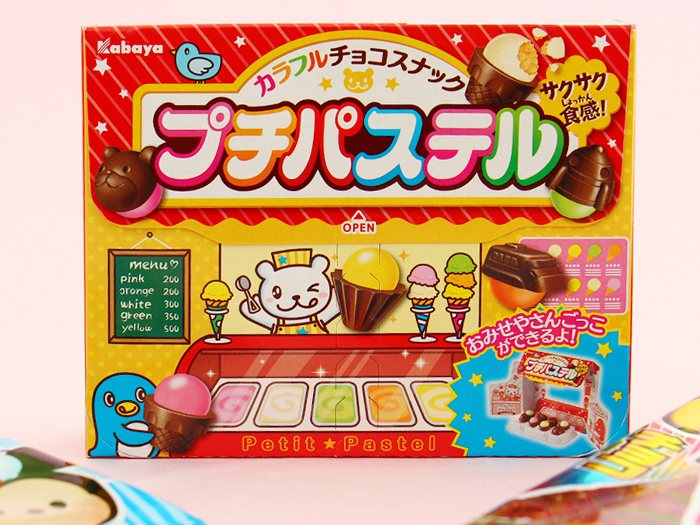 ▲ Open your own ice cream kiosk with Kabaya Petit Pastel Ice Cream Chocolates! The cones come in different colors – just like real ice cream comes in different flavors! What makes this candy, even more, fun is the fact that the box can be transformed into an adorable ice cream kiosk!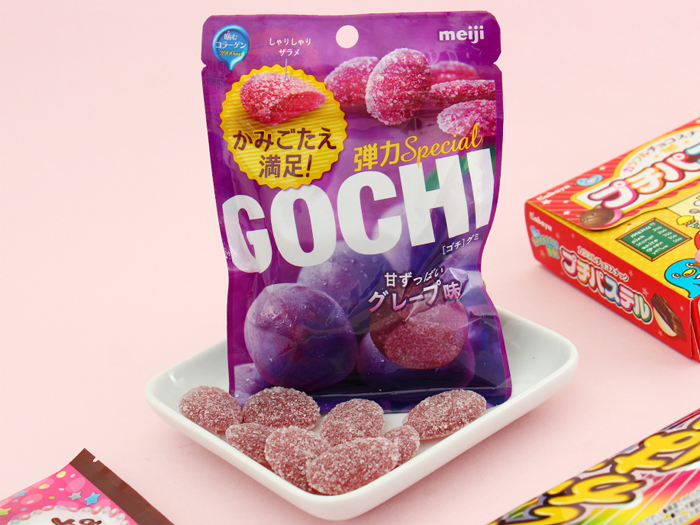 ▲ You might know Meiji from their fantastic chocolates, but did you know they make amazing gummies too? These Gochi Grape Gummy candies have the perfect sweet and sour flavor that lasts longer!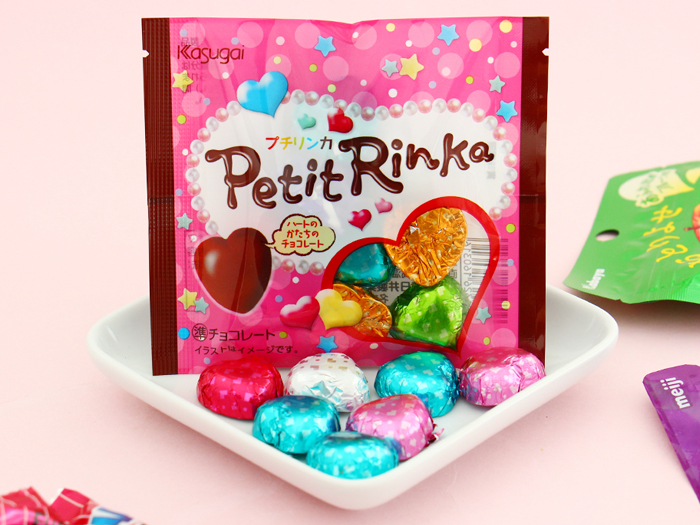 ▲  These Kasugai Petit Rinka Chocolates will absolutely melt in your mouth! Each chocolate is wrapped individually in cute colorful paper. These candies are the perfect gift when you want to surprise your best friend or that special someone.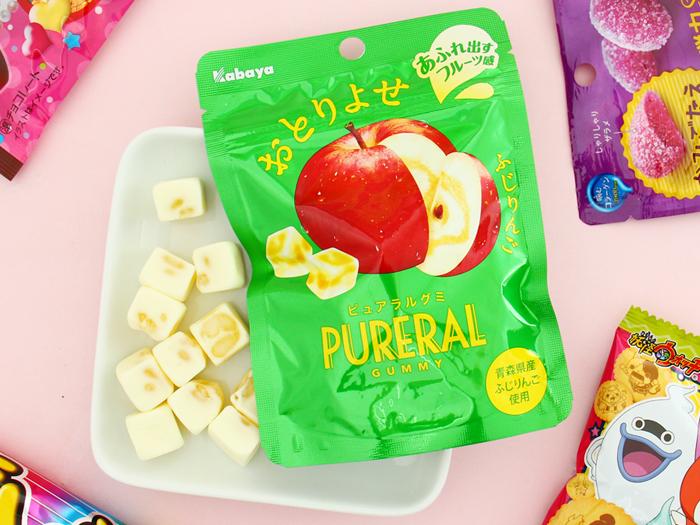 ▲ Kabaya is well known for funny and exciting gummy candies, and they sure have done it again! These incredible, soft Purereal Fuji Apple Gummies are made from real apple juice, and smell like a fresh Fuji apple straight from the orchard!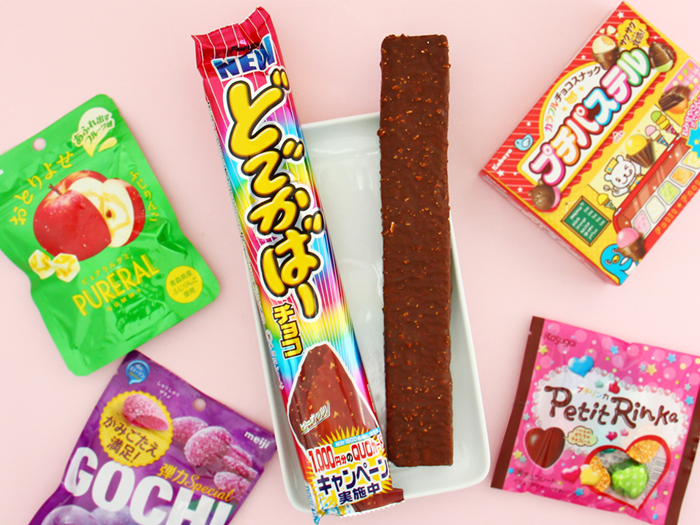 ▲ Furuta Dokodemo Chocolate might be the most fun snack you have ever had! But don't worry – this chocolate wafer bar is almost a foot long, so there is plenty to share!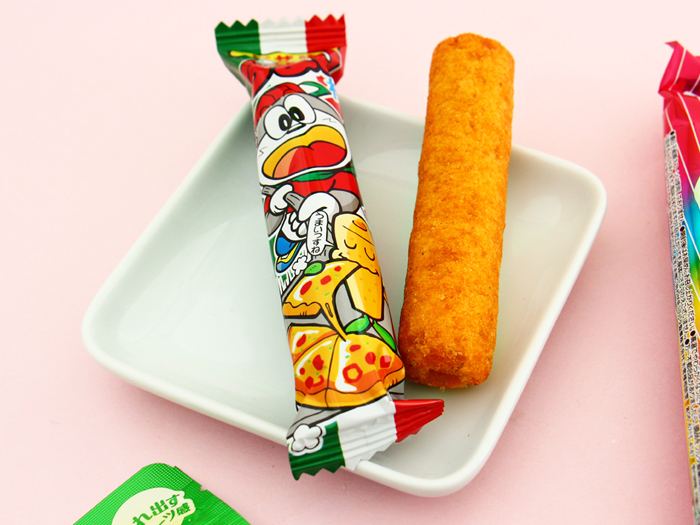 ▲  This savory and crunchy puffed Yaokin Umaibo Pizza Snack Stick is a famous Japanese snack. And Umaibo Pizza snack will be your favorite savory snack! It tastes just like a real pizza!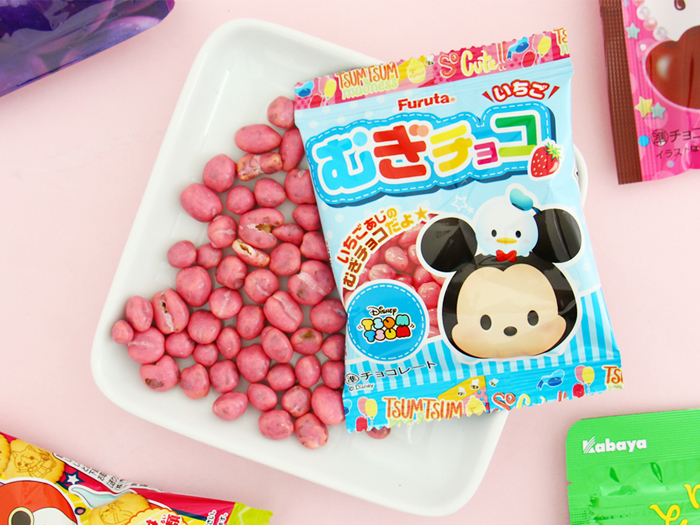 ▲ Have a fun snack time with your Tsum Tsum friends! These delicious Tsum Tsum Strawberry Choco Snacks from the famous Japanese manufacturer Furuta are covered with super tasty pink strawberry chocolate.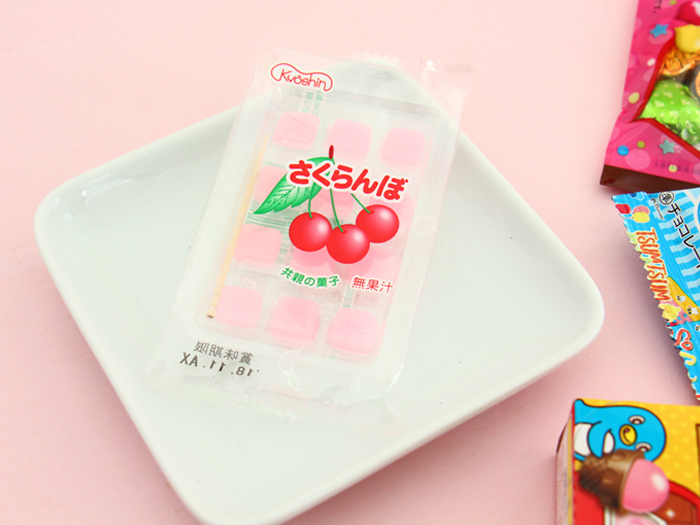 ▲ The Kyoshin Sakura Cherry Mochi Candy has a soft texture – similar to Mochis – so if you are Mochi lover, this one is a must-try for you!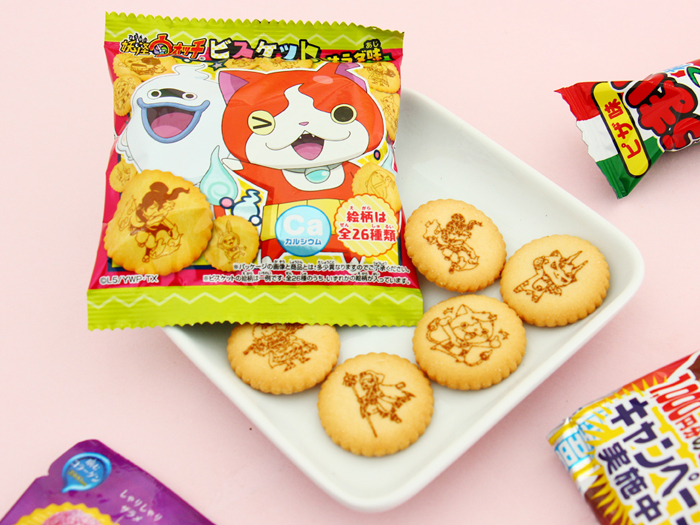 ▲ Tohato is famous for sweet corn snacks, but also for their exciting flavored biscuits! Just as crazy as Yo-Kai Watch itself, are these Yokai Watch Salad Flavor Snacks, bite-size biscuits by Tohato and Yo-Kai Watch collaboration!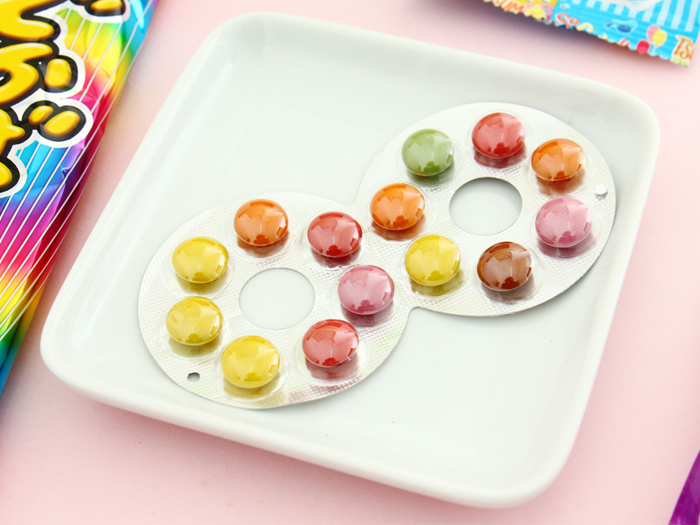 ▲ Furuta Chocolate Beans are button-shaped chocolate candies that are coated with rainbow colors! The inside is delicious milk chocolate and the exterior is crunchy candy shell. Candies are packed in stylish packaging where the candies are in a shape of number eight.
Which is your favorite item? Tell us by leaving us a comment on Facebook or Instagram. We'd love to hear your feedback!
Japan Candy Box delivers fun & tasty Japanese snacks directly from Tokyo to your door! Discover Japan through exclusive snacks, traditional Japanese treats, and Japanese candy flavors not available anywhere else!