These mouthwatering Japanese treats were featured in the July Japan box!
The July Japan Candy Box featured many summer-themed candies & snacks. Watermelon Gummies, Ice Cream Snacks, Frozen Mango Gum just to name a few. Here is a full list of the candies and snacks included in the July box: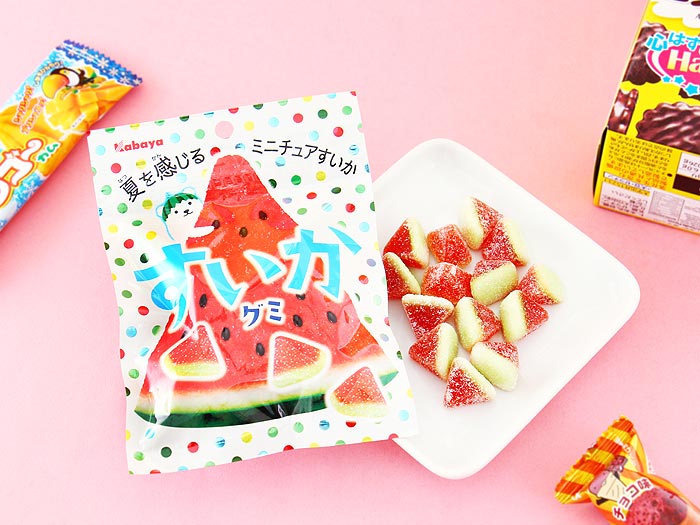 ▲ Watermelon is a hugely popular fruit snack during the summer in Japan. This Kabaya Watermelon Gummies package contains gummy candies in watermelon and watermelon soda flavor, coated with fine sweet sugar. The gummy pieces even look like real watermelons!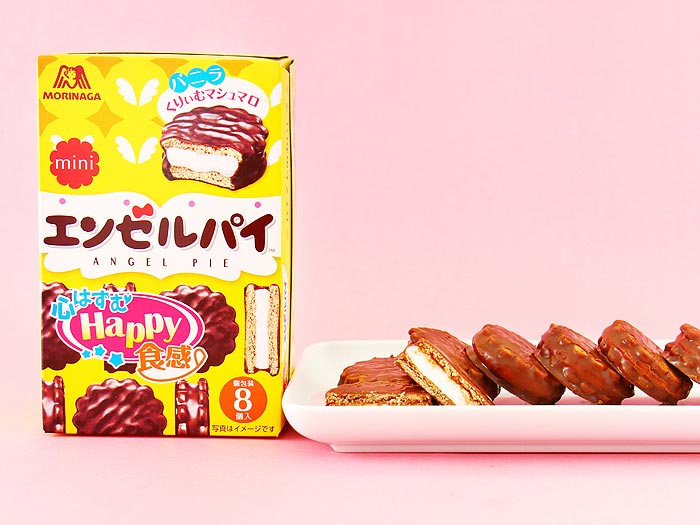 ▲ These delicious Morinaga Mini Angel Pies are coated with chocolate and filled with tasty vanilla and marshmallow cream. The filling is as soft as clouds where angels come from. Perfect for pampering yourself and your family!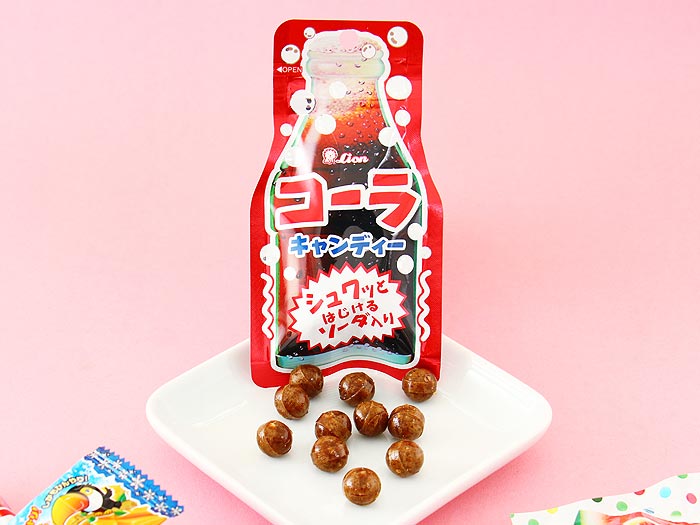 ▲ Lion Cola Bottle Candies are sweet little candy drops which have an amazingly rich cola soda flavor! Tame the sweet tooth's ache together with your friends and family with these refreshing cola soda candy balls!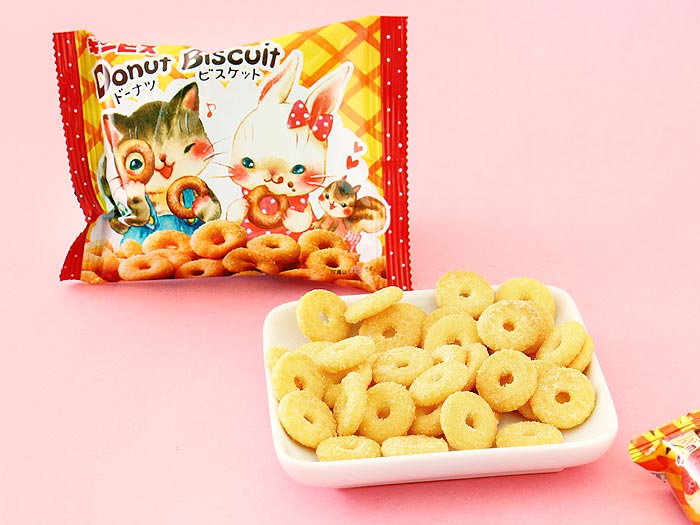 ▲ These Ginbis Donut Biscuits are almost too cute to eat! The package is filled with bite-size, crunchy, miniature donut-shaped biscuits! They are lovingly seasoned with almost the same amount of sugar seasoning you would expect to see on sugared donuts fresh from the bakery!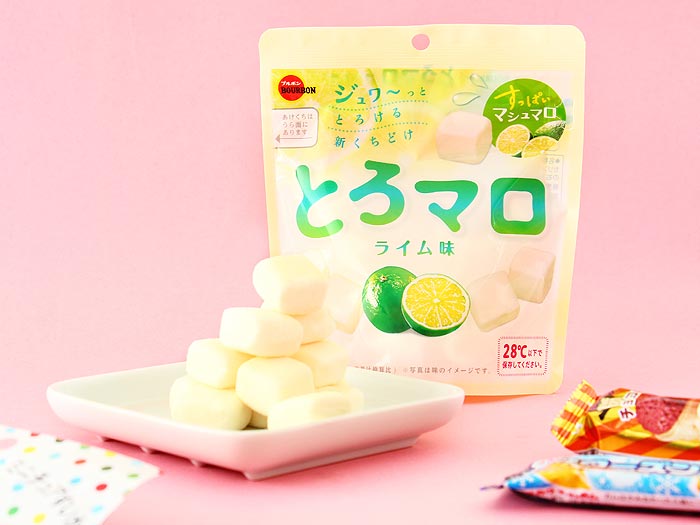 ▲ Why not mix sour lime and sweet marshmallows together? Taste these Sour Lime Marshmallows made by Bourbon! The sweet treats are shaped like a small cube – thick and angular, but soft as a candy cloud!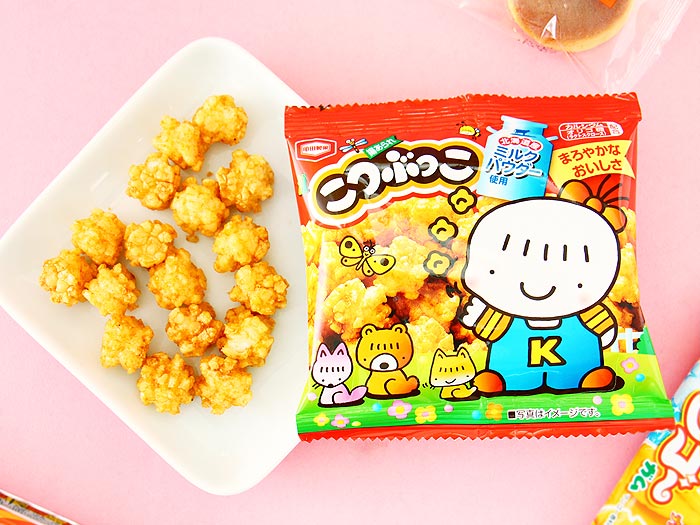 ▲ These Kameda Kotsubukko Rice Crackers are made of rice and have a mild soy flavor with a very careful hint of honey. To add an extra bit of mildness to snacks tone of the ingredients is the famous Hokkaido milk.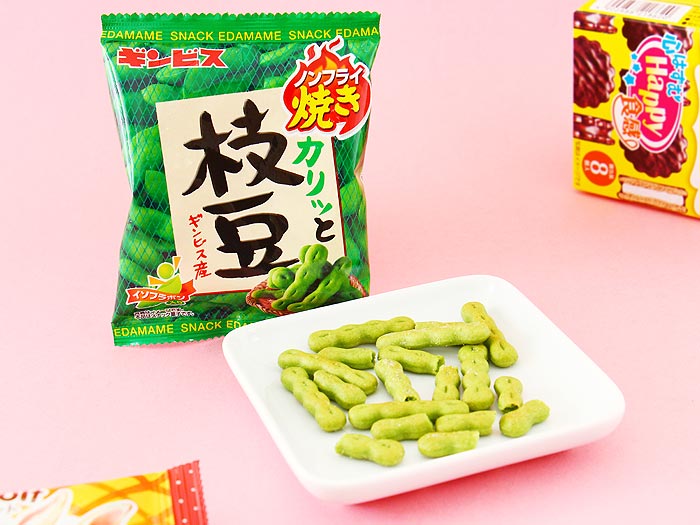 ▲ These Edamame Beans Snacks are made by Ginbis and are super delicious! Edamame beans are a traditional Japanese snack made by steaming the beans and then serving them with salt.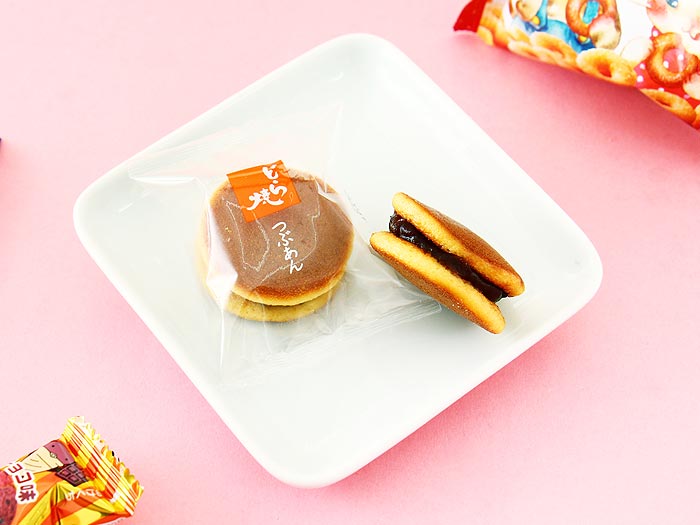 ▲ Dorayaki Japanese Red Bean Pancake is made up of two pancakes sandwiched with sweet red bean paste. Treat yourself in a traditional Japanese way!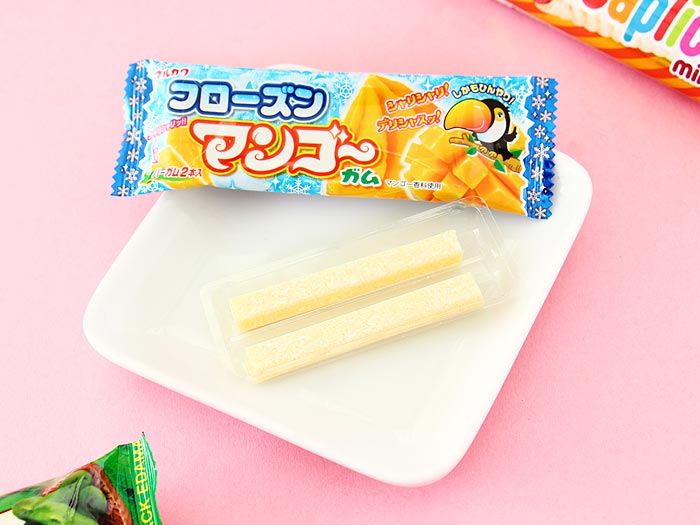 ▲ Marukawa has a long tradition of making very tasty and special chewing gums which are very famous in Japan! This Frozen Mango Gum package features a lovely toucan and includes two bubble gum sticks which have a sweet and delicious icy mango flavor!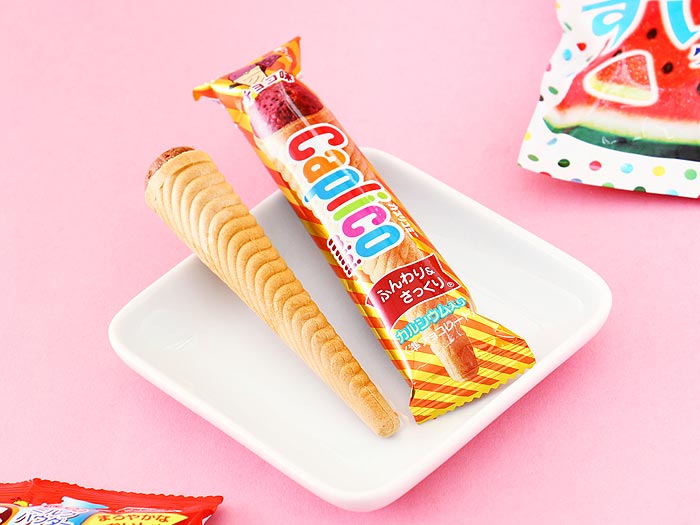 ▲ Glico's Caplico Mini Ice Cream Snack is shaped like a miniature ice cream, filled with delicious light and bubbly creamy filling and the outer part is a crispy wafer cone. The perfect combination just like a real ice cream!
Which is your favorite item? Tell us by leaving us a comment on Facebook or Instagram. We'd love to hear your feedback!
Japan Candy Box delivers fun & tasty Japanese snacks directly from Tokyo to your door! Discover Japan through exclusive snacks, traditional Japanese treats, and Japanese candy flavors not available anywhere else!