Best Japanese snacks and Tokyo treats from the June Japanese candy box
The June box featured not one, but two Popin' Cookin DIY Candy Kits! But before you start perfecting your popin' cookin' skills, enjoy some of the delicious Kumamon Pocky Sticks and Moomin Biscuits! Yum!
Just in case you're wondering where the May box disappeared, no worries! We have only changed the way the boxes are named and starting from this June box, they are always named after the month when the box will be received by our subscribers. So what previously would have been the May box is now called the June box. Simple as that!!
Here is a full list of the candies and snacks included in the June Japan Candy Box: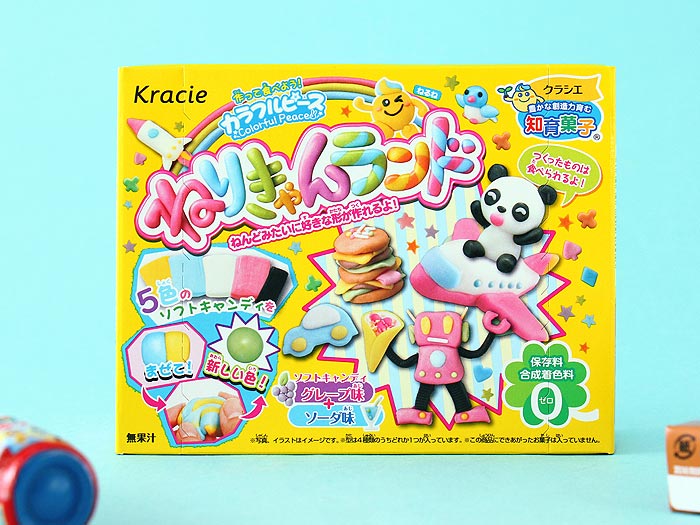 ▲ Popin' Cookin' Neri Candy Land DIY Kit is a do-it-yourself kit for shaping different figures and animals from delicious soft candy material. The package includes shaping ideas and color examples. Mix colors together to create more exciting colored candy materials and use the rolling pin to make holes or for rolling the candy material flat. Get Popin' Cookin'! Find a tutorial here.
▲ Pocky is the most popular and famous Japanese sweet snack, and for a reason! They are available in countless delicious flavors! These Kumamon Milk Cocoa Pocky sticks are flavored with delicious chocolate and coated with milk flavor.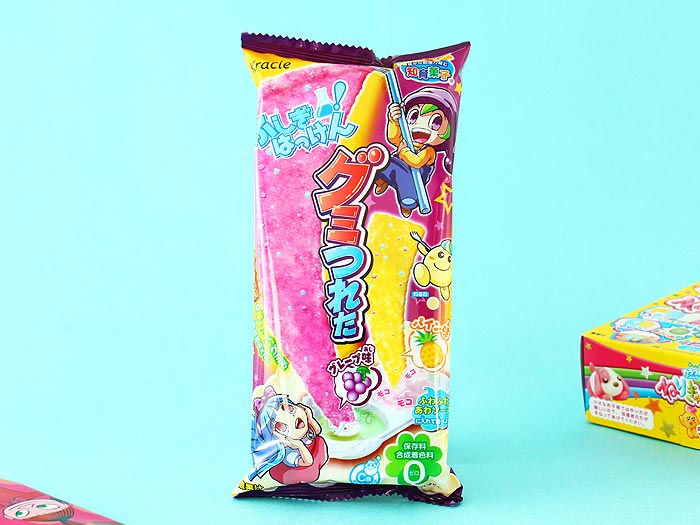 ▲ Popin' Cookin' Tsureta DIY Gummy Kit is a DIY kit for creating your unique, long, fruity and sticky, gummy candy. The pack contains 2 yummy flavored candy powders; pineapple and grape, and also some candy sprinkle to add up some texture. Mix the powder to create a delicious candy foam where to dip the colorful gummy fishes! Find a tutorial here.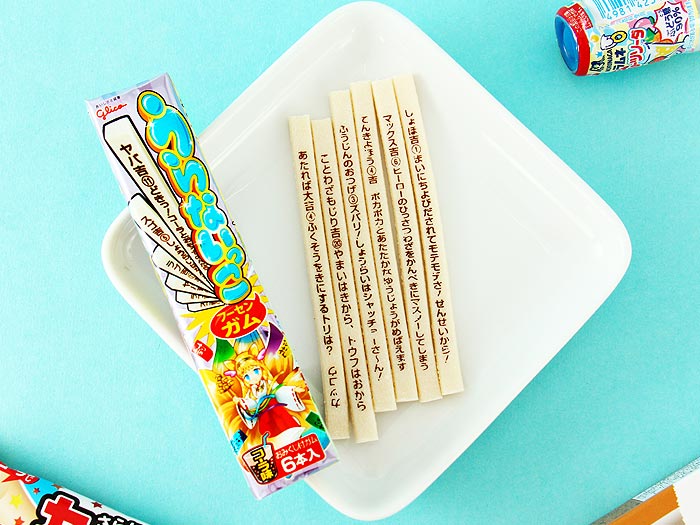 ▲ These Uranai-kko Bubble Gums from Glico are cola flavored and Japanese people call them fortune telling gum. The long strips have writing on them and if you know Japanese, you can read your own fortune from a piece of gum.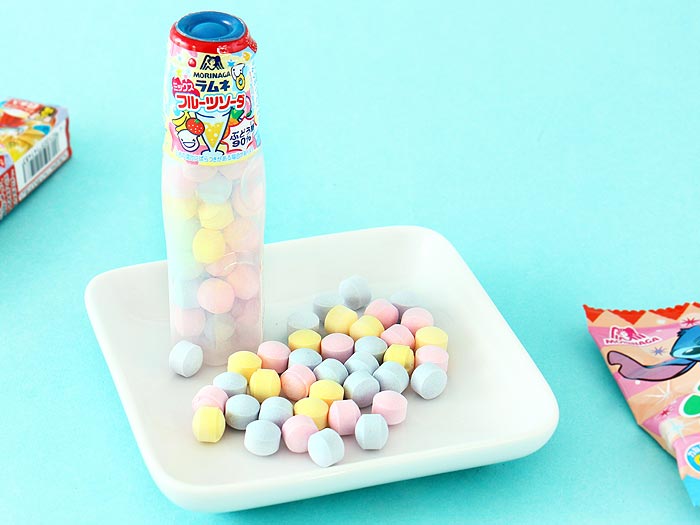 ▲ Ramune is a very famous Japanese citrus flavored summer soda drink! Get a taste of ramune in this Morinaga Summer Ramune Candy Bottle! The candies are made of compressed mixed fruit flavored powder and will melt in your mouth!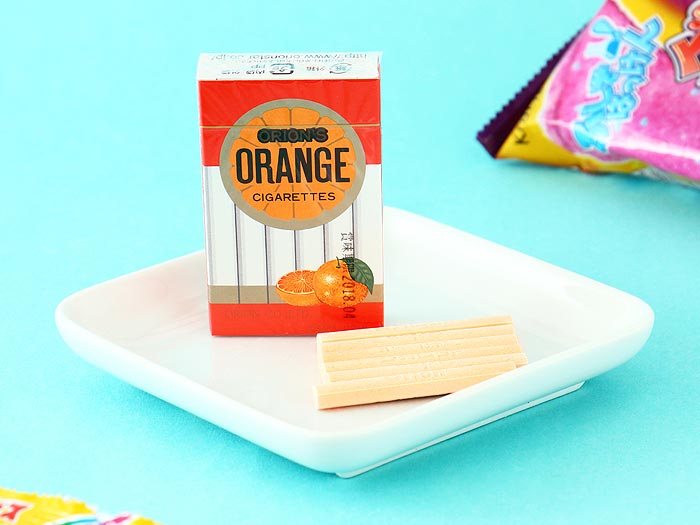 ▲ These Orange Cigarette Candies have gained widespread popularity in Japan and no wonder – they are a perfect sweet snack! Compressed candy powder in the form of a stick and with yummy orange flavor, so delicious!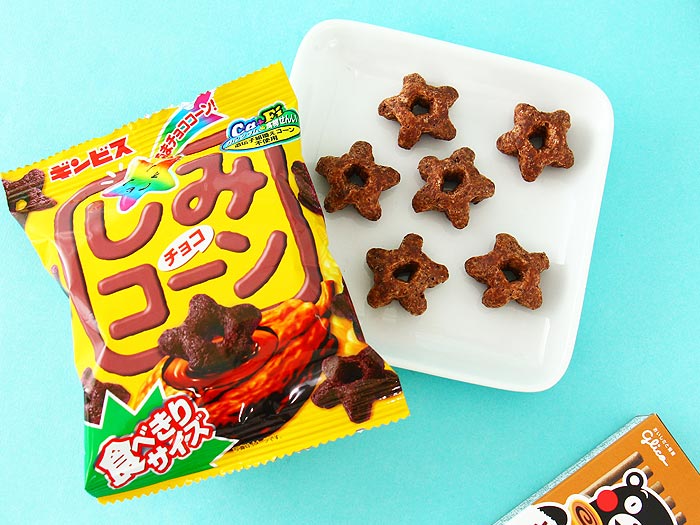 ▲ Ginbis Shimi Choco Corn Stars are a popular puffy and a sweet snack in Japan! They are star-shaped corn treats covered in delicious chocolate and they are the perfect size for snacking!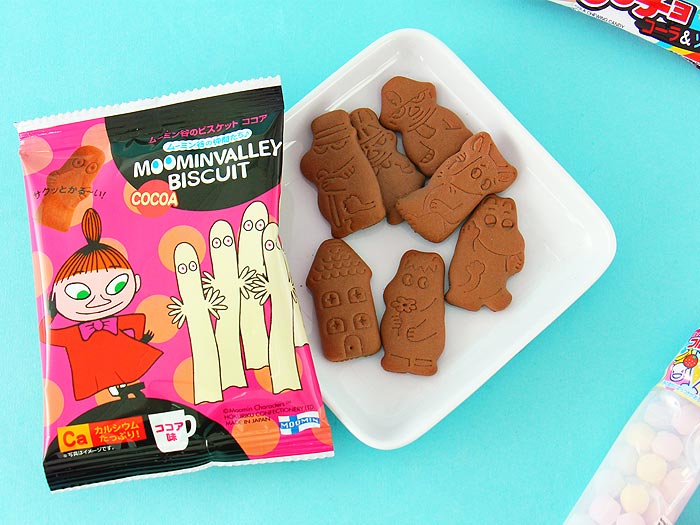 ▲ Enjoy these crunchy and delicious Moomin Milk & Cocoa Biscuits! Each biscuit is a different Moomin character. Guess which one you'll pick next!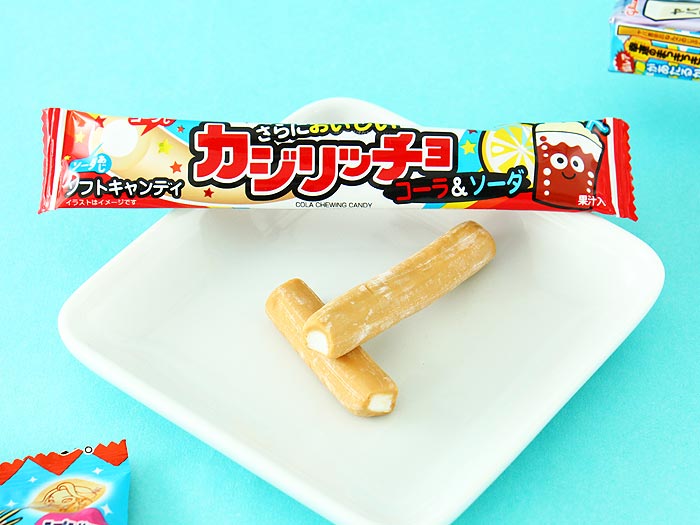 ▲ This Coris Cola & Soda Soft Candy has two layers, one tastes like cola and the other like soda! Together these two wonderful flavors become one super tasty and flavorful candy rope!
▲ These lovely Disney Chocolate & Strawberry Biscuits have the characters from popular Disney movies! Altogether there are 300 different Disney friends printed on the biscuits!
Which is your favorite item? Tell us by leaving us a comment on Facebook or Instagram. We'd love to hear your feedback!
Japan Candy Box delivers fun & tasty Japanese snacks directly from Tokyo to your door! Discover Japan through exclusive snacks, traditional Japanese treats, and Japanese candy flavors not available anywhere else!