These Japanese snacks were included in the November monthly snack box. The weather is finally getting cooler and we are able to include more chocolates. The Colorful Chocolate Puzzle from Kracie and Disney Friends Chocolate Bottle from Glico were included in this month's box.
Here is a full list of items included in the November Japan Candy Box: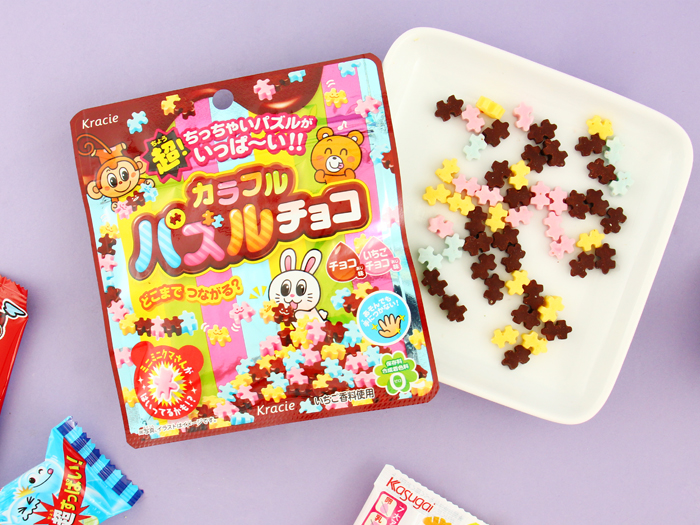 ▲ Now you get to play with your food! This fun Colorful Chocolate Puzzle by Kracie includes chocolate puzzle pieces which you can connect to create your design.
▲ Happy Nikukyu Cat Paw Gummies are sweet peach flavored and they look like little pet paws. The lovely animals on the package will make you smile. So adorable!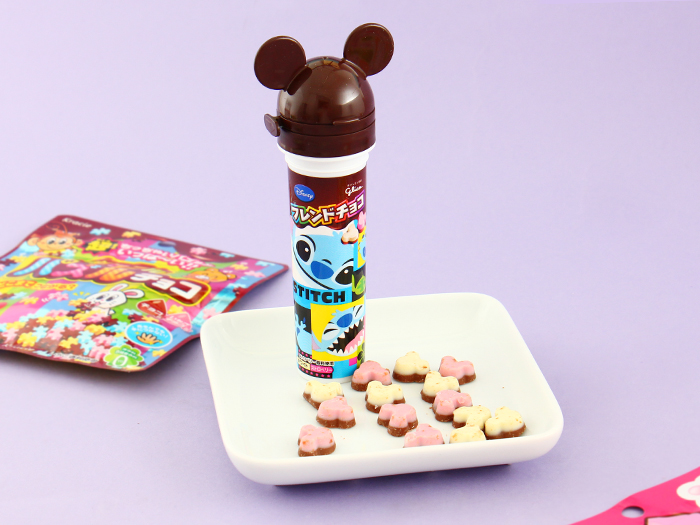 ▲ Glico's delicious chocolate combined with Disney's most loved characters can't go wrong! This Disney Friends Chocolate Bottle is filled with cute Mickey Mouse shaped chocolates.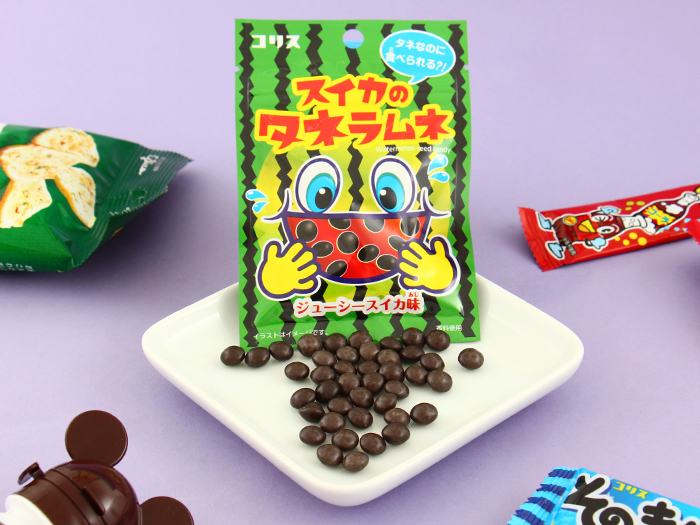 ▲ Watermelon is a popular summer fruit in Japan and these funny Watermelon Ramune Candies from Coris look just like watermelon seeds! The candies have a sweet watermelon Ramune soda taste and are crunchy but not too hard on the teeth. Outside the candy is black and hard – just like a watermelon seed.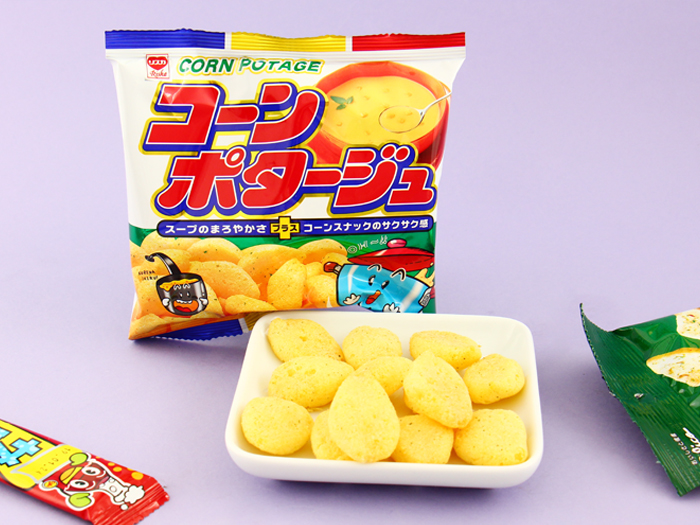 ▲ These Riska Sweet Corn Soup Corn Snacks have been made from high-quality flour, and they taste so delicious. The snacks have been seasoned with creamy corn soup flavoring and garnished with flecks of parsley.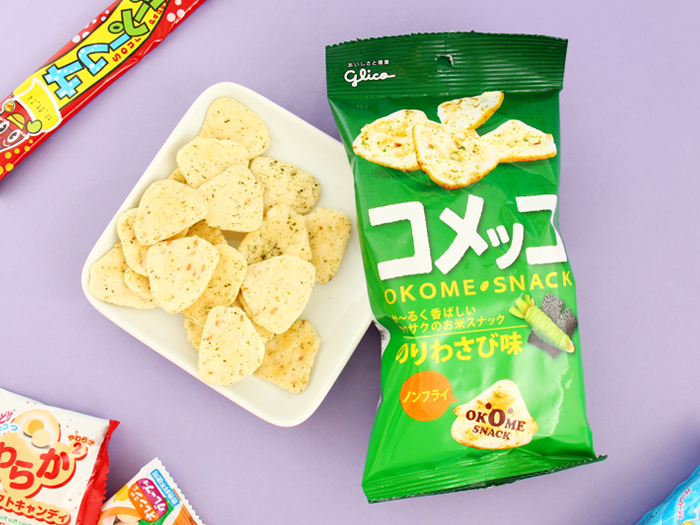 ▲  Sesame seeds, seaweed, and wasabi make for the perfect combination of this delicious Komekko Seaweed & Wasabi Okome Snack that has just enough kick to your taste buds! This product is a must-have for wasabi lovers!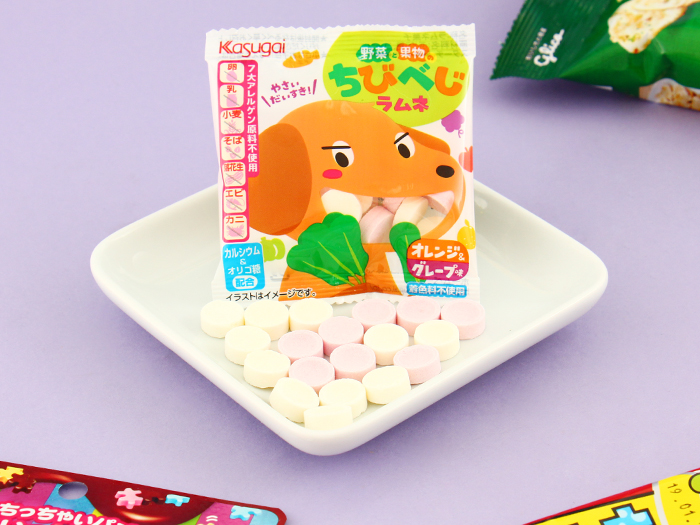 ▲ These pink and white hard Chibi Vege Ramune Candies from Kasugai are made from real vegetable and fruit juice! They taste like oranges, carrots, lemons and grapes!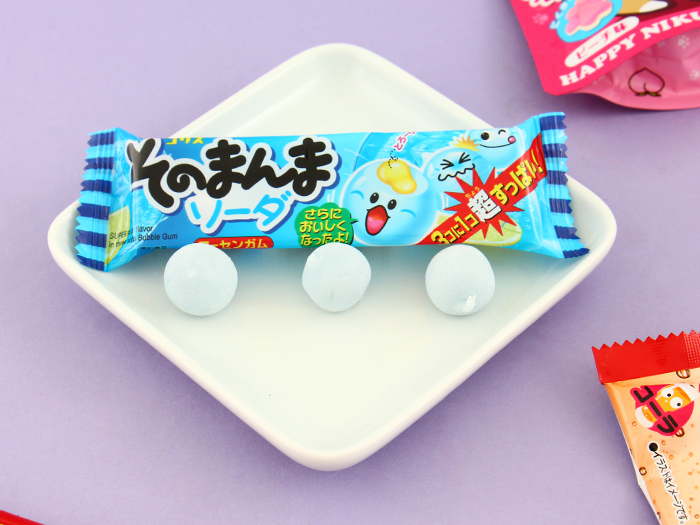 ▲ These Soft Lemon Soda Bubble Gums from Coris have a soft cola paste center. The bubble gum balls come nestled in a small plastic tray. Beware! One of the three tasty bubble gum treats is actually a super sour flavor sweet in disguise. Try your luck!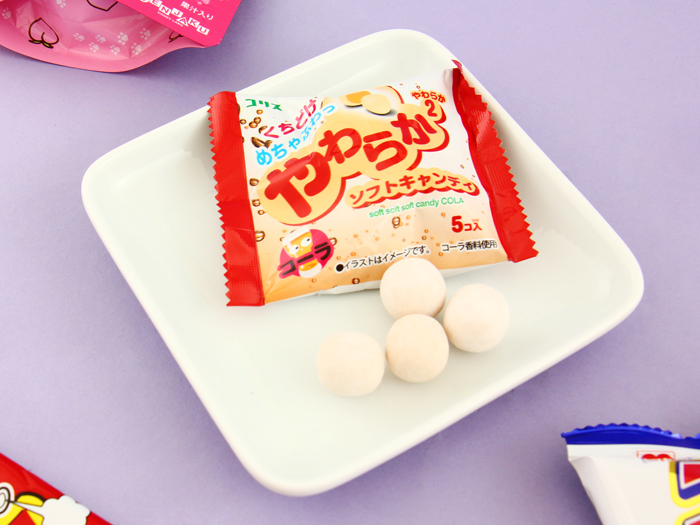 ▲ This Coris Soft Soft Soft Candy Cola pack contains 5 sweet Cola flavored chewable candies. Not only they taste like rich cola, but they are also light and a bit sour!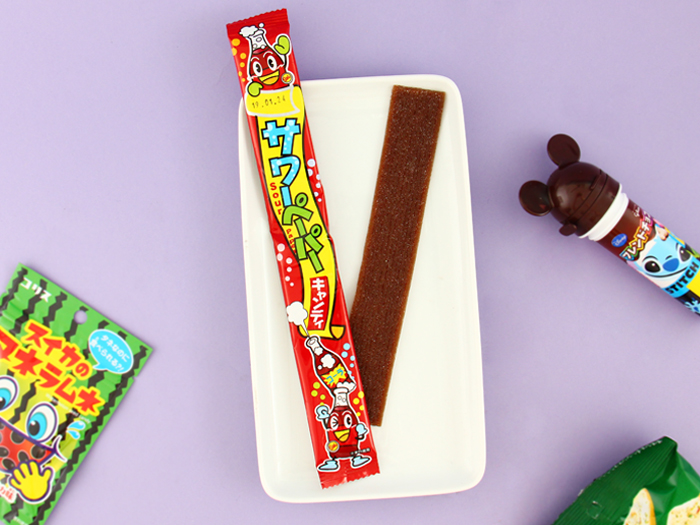 ▲ Even though Yaokin Sour Paper Gummy is thin like paper it is full of rich cola flavor. The sour sugar coating will bring a wide grin to your face!
Which is your favorite item? Tell us by leaving us a comment on Facebook or Instagram. We'd love to hear your feedback!
Japan Candy Box delivers fun & tasty Japanese snacks directly from Tokyo to your door! Discover Japan through exclusive snacks, traditional Japanese treats, and Japanese candy flavors not available anywhere else!