October's candy subscription box featured these best Japanese snacks. Tree stump chocolates and Anpan custard bread biscuits as well as Pompompurin gummies and Caramel Chocoballs… Yum!
Here is a full list of items included in the October Japan Candy Box: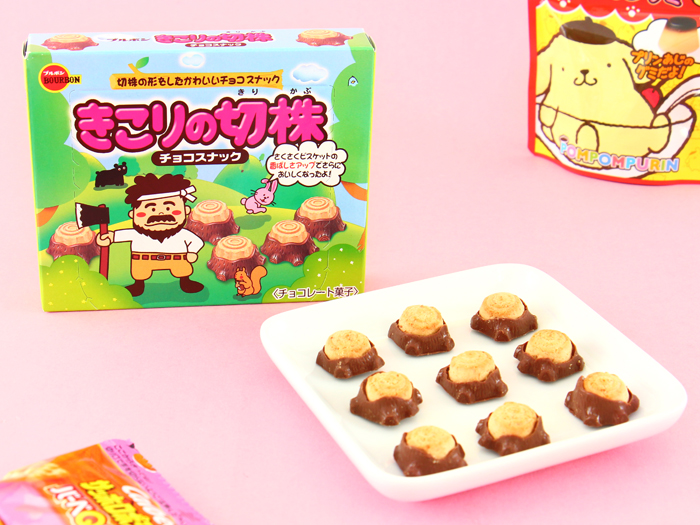 ▲ These cute and also a bit strange Tree Stump Chocolate Cookies from Bourbon have smooth chocolate around crispy cookies. They look like small tree stumps but taste deliciously sweet!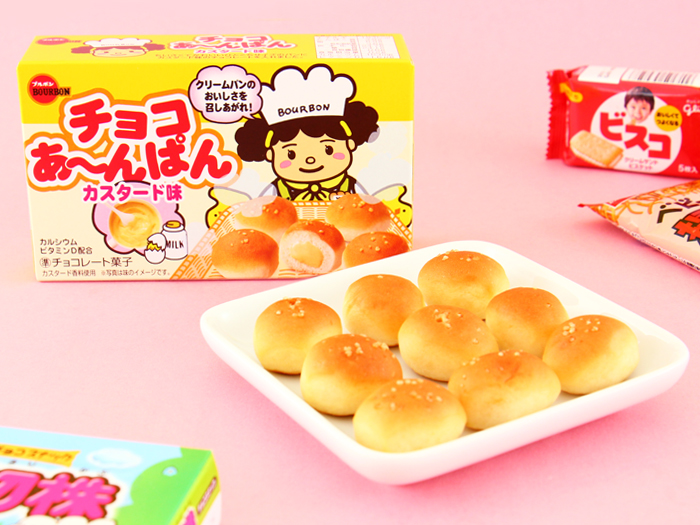 ▲ With Choco Anpan Custard Bread Biscuits you can try one of the most traditional Japanese snacks, anpan sweet bread! The bread is usually filled with red bean paste but these delicious treats are full of vanilla custard and if you heat them up just a little bit, the custard will melt to be soft, lovely filling in the bread!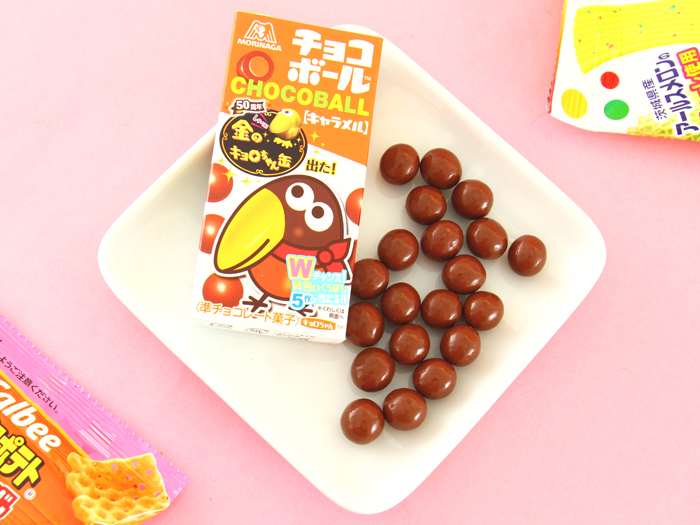 ▲ Morinaga Chocoballs are very popular in Japan and these days available in a wide range of flavors. Kyuro-chan, the mascot bird for these chocolate candies, make the packages look super kawaii! This package contains caramel centered balls covered with chocolate. Yummy!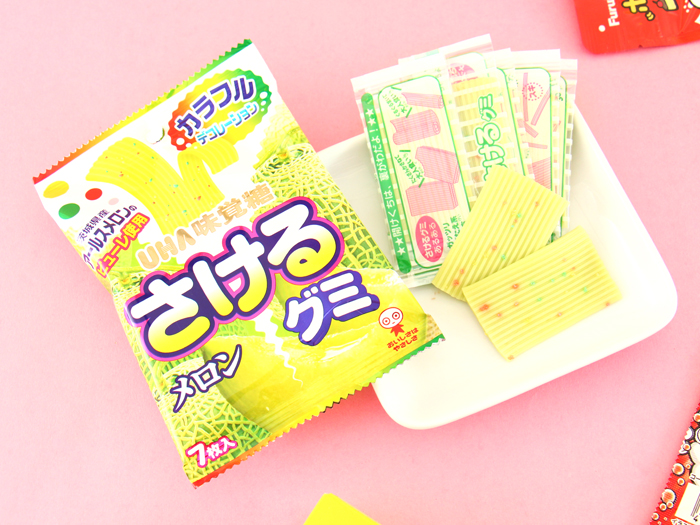 ▲ These Melon Peeling Gummies from UHA are soft gummy candy sheets, decorated with colorful candy sugar rocks, can be peeled into different sized pieces and will for sure have you playing with your food!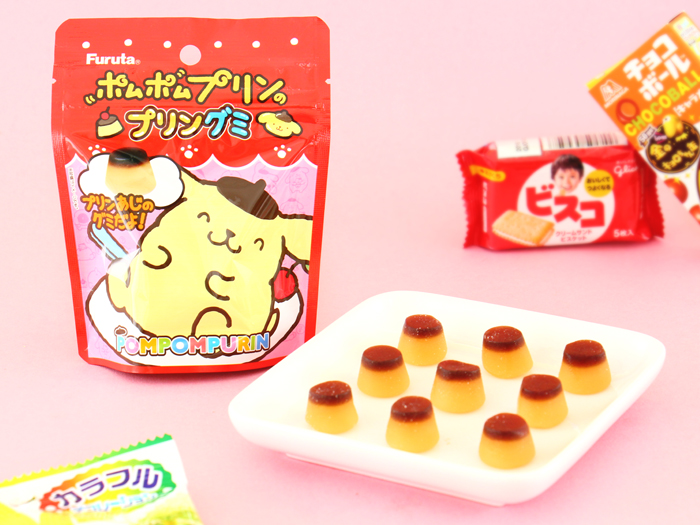 ▲ Pompompurin loves eating sweets and these small gummies taste and look just like his favorite treat – pudding! The top of the Pompompurin Pudding Gummies is made of from sweet caramel sauce and the base is made of custard!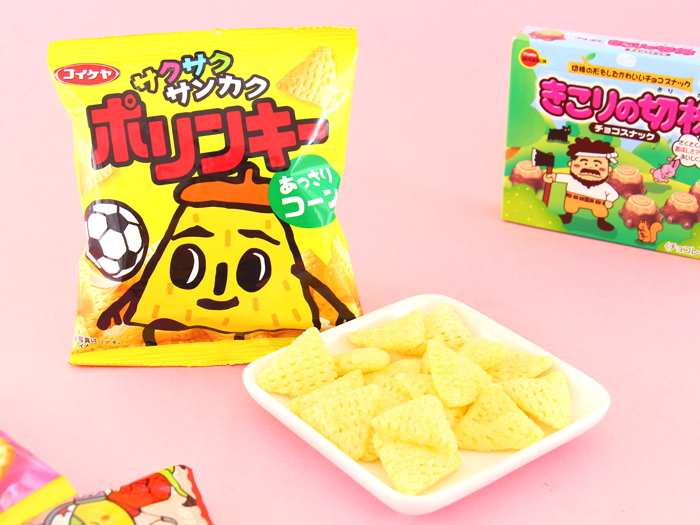 ▲ Koikeya Polinky Assari Corn Puffs have a triangular shape and a hollow center which makes the texture very light, and tasty!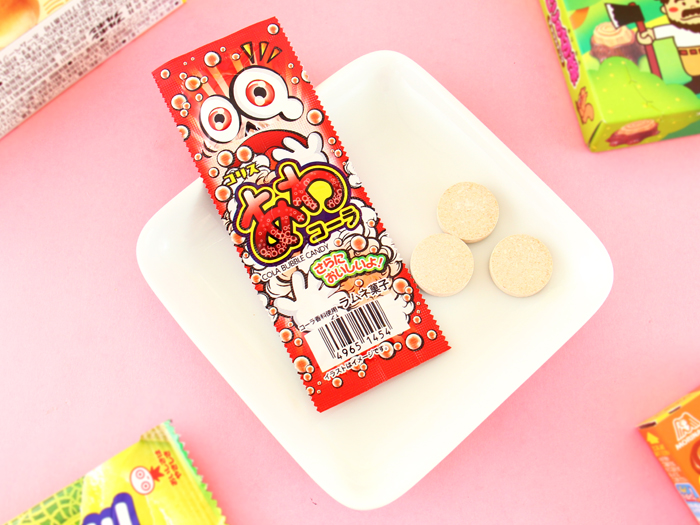 ▲ Not only does the Awa Cola Ramune Bubble Candy from Coris taste like rich cola, they are also sour and fizzy! Funny images on the package will make your day!
▲ Oyatsu Baby Star Crispy Ramen snacks are fun to eat and very tasty! These Japanese snacks are shaped like instant noodles!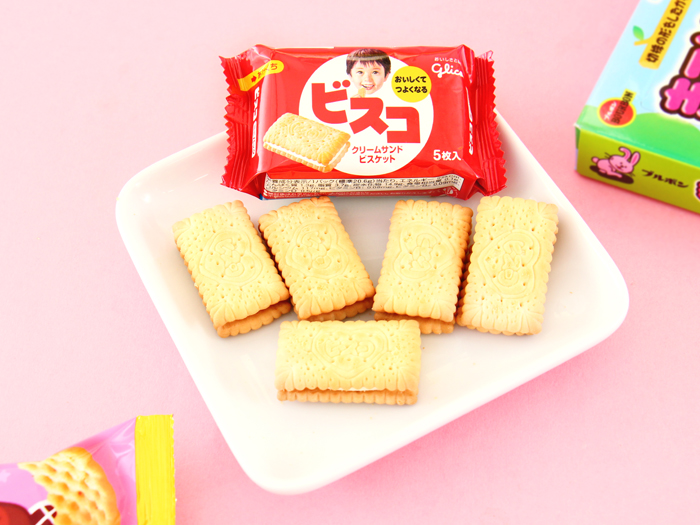 ▲ Glico Bisco Mini Biscuits will make your day sweeter! Crunchy biscuit and creamy icing filling are all you need! Simple but so delicious!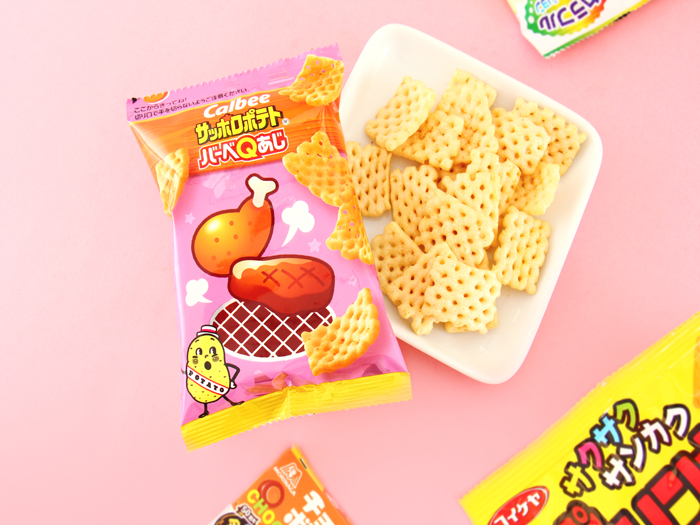 ▲ These Calbee Sapporo BBQ Flavor Potato Chips are made of Sapporo potatoes and flavored with delicious barbecue seasoning, including chicken and steak.
Which is your favorite item? Tell us by leaving us a comment on Facebook or Instagram. We'd love to hear your feedback!
Japan Candy Box delivers fun & tasty Japanese snacks directly from Tokyo to your door! Discover Japan through exclusive snacks, traditional Japanese treats, and Japanese candy flavors not available anywhere else!