Hello sweeties! This Popin' Cookin' Tsureta DIY Gummy Kit was included in the June 2017 candy subscription box. Follow this tutorial to create your unique, long, fruity and sticky, gummy candy!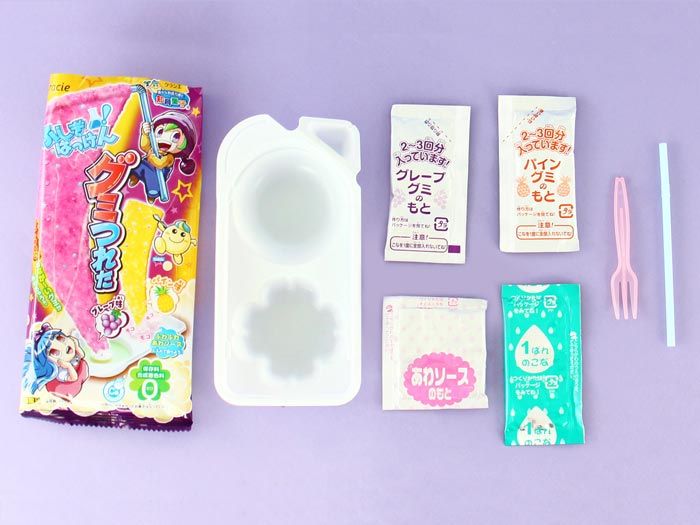 ▲ Here are the contents of the DIY kit: 4 candy powder bags, 1 fork, 1 straw and a tray for mixing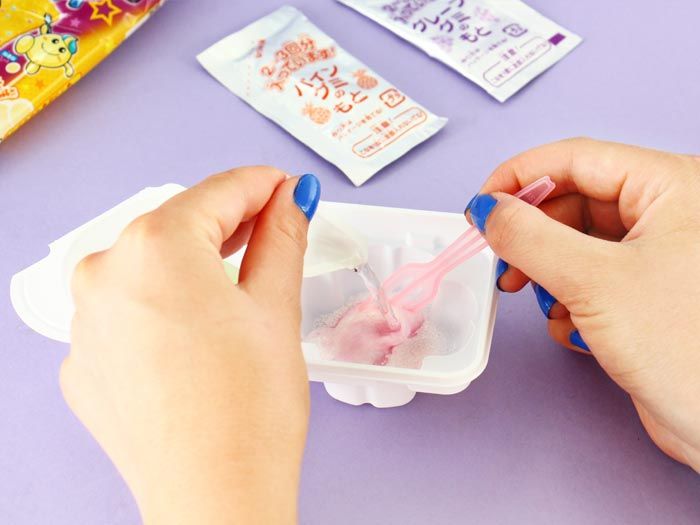 ▲ Mix the powder no. 1 with water to prepare the sticky liquid in the indicated tray.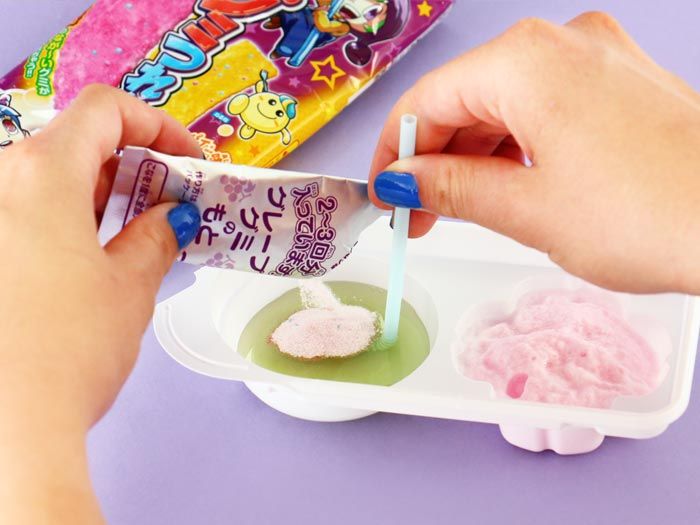 ▲ Next, create the candy foam by mixing powder No. 2 and water in the other tray.
▲ Now you can start fishing the gummies with the straw! Put the straw into the sticky liquid, pour the powders no. 3 or no. 4 on top of the liquid and slowly fish out your fruity gummy as it magically appears from the mixture!
The last step is to dip the gummy candy into the candy foam and enjoy! To make the gummy fishing a bit more challenging try pouring both of the powders no. 3 & 4 simultaneously to create a dual colored gummy! Have a fun and tasty Japanese gummy experience!
Japan Candy Box delivers fun & tasty Japanese snacks directly from Tokyo to your door! Discover Japan through exclusive snacks, traditional Japanese treats, and Japanese candy flavors not available anywhere else!