These Tokyo treats and Japanese candy were included in the September snack subscription box. Perfect for the last days of summer! Cool down with Collon Cream Lemon Biscuit Rolls and Cool Pineapple Soft Candy and Gabricchu Ramune Gum…
Here is a full list of items included in the September Japan Candy Box: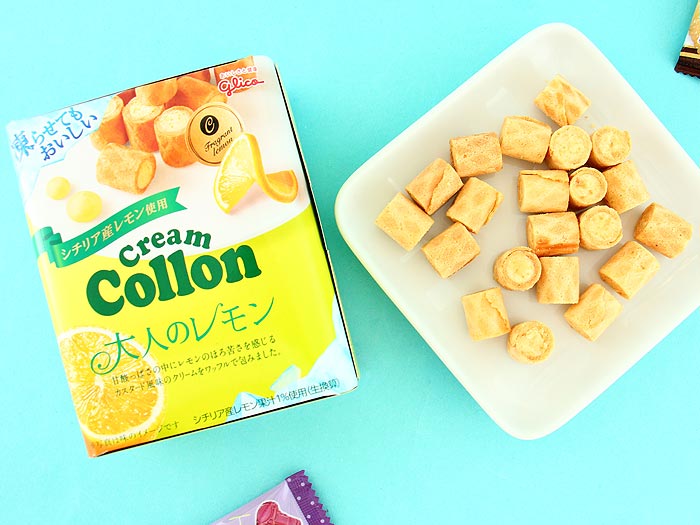 ▲ Glico's Collon Cream Lemon Biscuit Rolls are little wafer roll tubes with a delicious and soft creamy filling. The crunchy texture and deliciousness of the ice cream flavored filling are something that you will not find from any traditional western snack.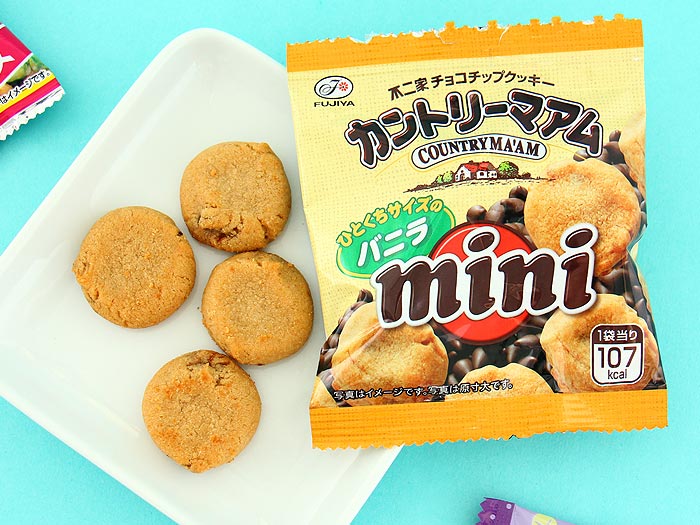 ▲ Fujiya has made these famous and cherished Country Ma'am Mini Vanilla Cookies in Japan since 1984! And when you taste them, you will know why they are so popular in Japan! These crunchy cookies have a hint of vanilla taste, and hidden inside is soft, chewy dough with delicious chocolate chips.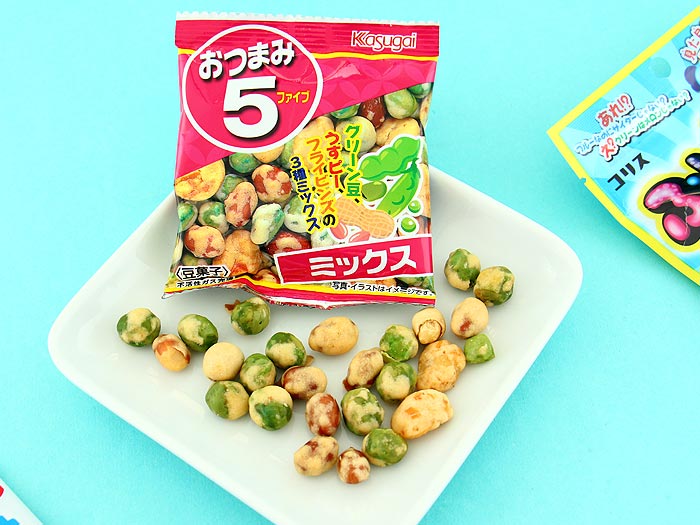 ▲ Snack time! Kasugai's Mixed Flavor Green Beans snacks are ideal for a little meal on the go! The small packages are handy to take with you wherever you go.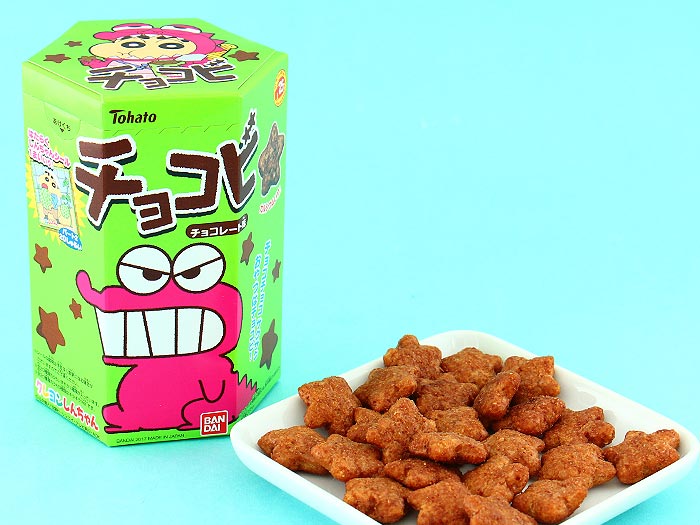 ▲ These delicious Tohato Crayon Shin Chan Chocolate Biscuits are the favourite snack of the characters in the popular Japanese anime Crayon Shin Chan! Jump into the anime world and snack on these puffy and sweet choco corn biscuits, and you feel like one of the characters!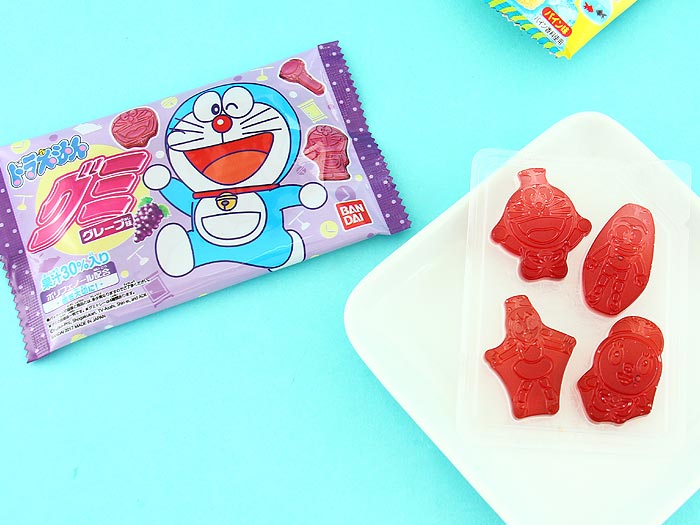 ▲ The Doraemon Grape Gummies are shaped as characters of Doraemon and his friends, and taste like fresh grape juice! Each package comes with 4 pieces of candy.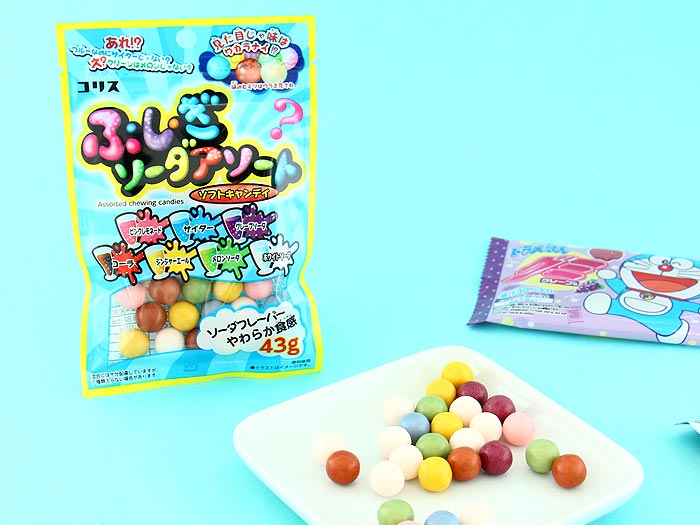 ▲ Assorted Fujiki Soda Candies by Coris will definitely satisfy your sweet tooth! The package includes different soda flavors – pink lemonade, grape soda, cider, cola, ginger ale, apple cider and melon soda. So juicy and yummy with every bite!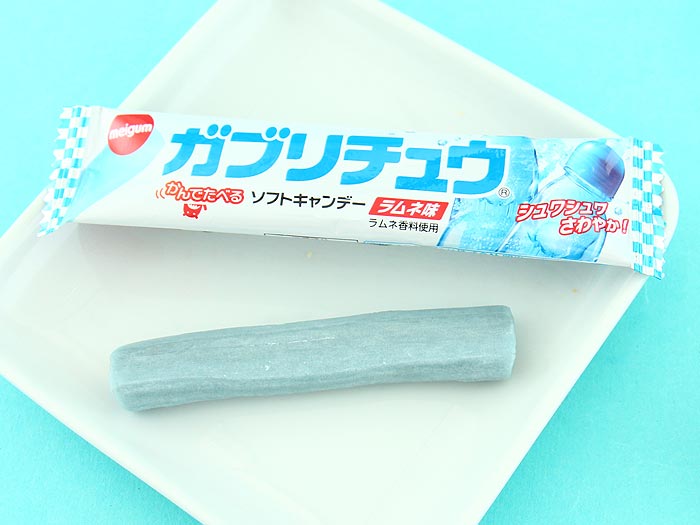 ▲ Enjoy the great Japanese soda Ramune taste with this Meigum Gabricchu Ramune Gum! Traditional Japanese taste in a new, chewy format. Fun, little snack to share with your friends!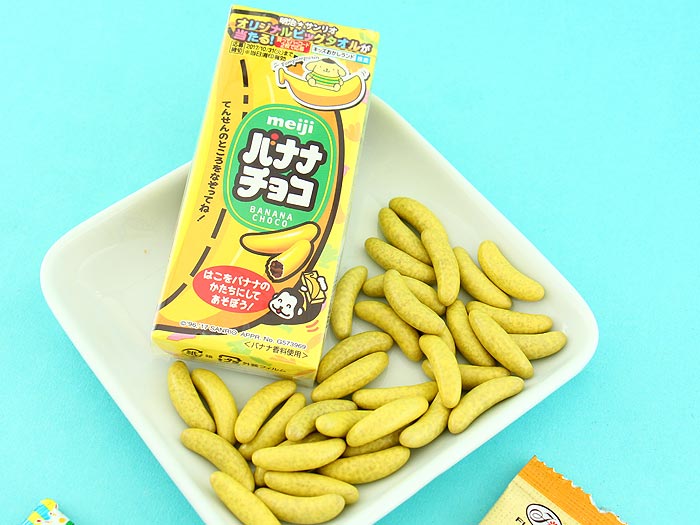 ▲ Meiji's Choco Bananas are shaped like bananas filled with chocolate and packed in a stylishly decorated box. They will melt in your mouth.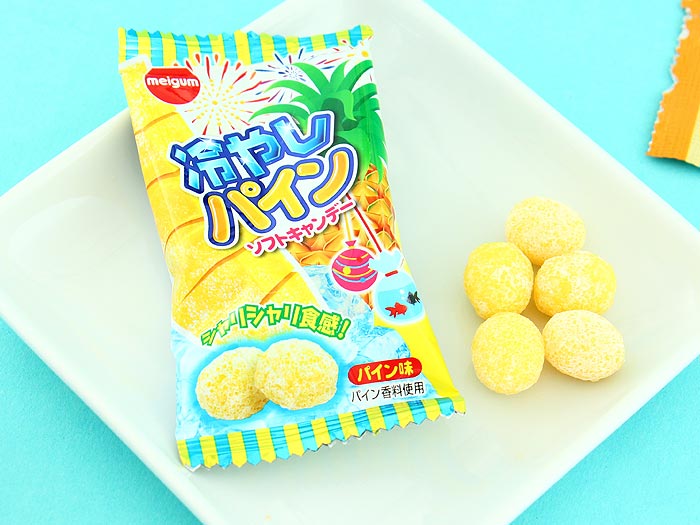 ▲ Japanese candy giant Meigum makes us happy again! This time with soft and chewy Cool Pineapple Soft Candy wrapped in a super sour hard coating. An explosion of taste! The colorful packaging with cute pineapple will make your day! Dare to try these sour candies!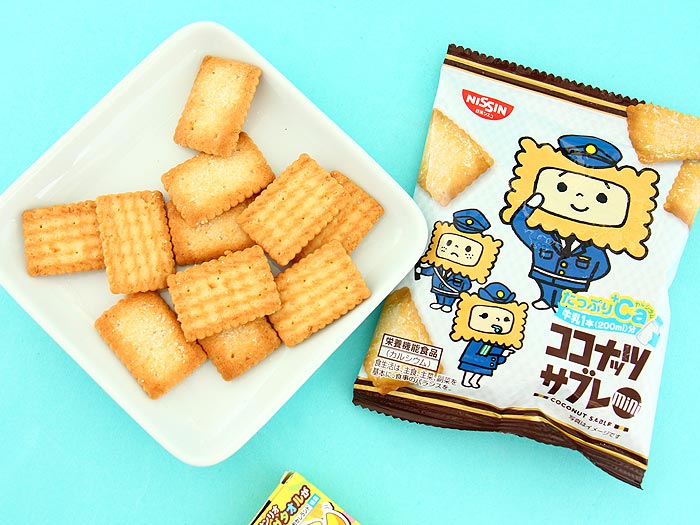 ▲ These crunchy little Nissin Coconut Mini Sable Biscuits are super yummy – without being too sweet! Nissin has made these coconut sable cookies since 1966 and now they come in a mini version! Cookies have added calcium, which makes them the perfect snack.
Which is your favorite item? Tell us by leaving us a comment on Facebook or Instagram. We'd love to hear your feedback!
Japan Candy Box delivers fun & tasty Japanese snacks directly from Tokyo to your door! Discover Japan through exclusive snacks, traditional Japanese treats, and Japanese candy flavors not available anywhere else!