CUSTOMER REVIEWS
These are honest testimonials from verified Japan Candy Box subscribers. Find out what others say about our monthly Japanese snack box!
4.81
/ 5 stars - 380 verified reviews

It was a really great and tasty package. Especially the non-sweet snacks were amazing!
So delicious…yummy!
Hey! The box was a gift to my sister. She absolutely loved it! The product mix was very good, between sweet and savory snacks. She had a lot of fun discovering the products :)
My 10yo daughter LOVED her first box. She loves manga and anime and learning about Japan. The candy box was a great way for her to explore her interest in a different way. The information booklet was really well done and super cute. Delivery was quicker than I expected. She didn't like every candy but that didnt detract from the experience at all. We're really looking forward to August's box ❤️
Diana Torres Parrilla
1 year ago
I purchased a six month subscription for my niece as a birthday gift. She absolutely loved it. It was her best gift, she said. The subscription will be up in December so she has already asked for another six months as a Christmas gift. Win! Win for both of us. Thank you
I love the box I got! There was so much in it even though its size is smaller than expected. I love all the foods and will get again!
Fun treats for the kids to try out and fast shipping too!
A nice and small collection of Japanese candy, a good selection that lasted a couple of days, though I expected a bit more considering the price of $30, still a nice bunch of different candy to try
I loved the box i received!! I got the April box and it was so much fun trying all the new snacks! They were all so tasty. My absolute favorite had to have been these little Easter themed candies (especially the chocolate eggs). The box comes with a cute sheet with information on everything that the box came with which was really helpful and nice to have (I still have it lol I put it in my journal). Everything was so cute and I'd 100% recommend this box to anyone interested in trying new (and yummy) snacks 💖
If you're into Japanese candies and snacks you'll definitely want to check them out!
I loved it it was so good I was very excited when it came in me and my mom tried some and agreed that they were all good thanks for the box I'm excited for the next :D Just got our first box and we LOVE it. Great selection, tasty and exciting candys and treat.
Definitely recommend.
Received my box. thoroughly enjoyed the variety of candy and snacks, it took me three days to go through the box, i didn't even think about a picture with the box until after it was empty, Good Job, Keep it up, cant wait until the next one arrives
madalynn romano
1 year ago
the box is a lot smaller than i expected and it said it attached at my mailbox two days before it actually did. but the snacks were good and my boyfriend loved them.
I received a free box as part of a giveaway.
I was pleasantly surprised at the contents. Mario chocolate coins, Disney's twisted-wonderland grape hard candies, Kirby gum (mix and match flavors!), pea chips, puff things, and others I'm forgetting. The box was packed and we had fun trying things.
I'm planning on purchasing more in the future.
I was extremely happy to receive my box, there were lots of diverse flavors. Couldn't ask for a better result!!
Be patient, you may experience a slightly longer wait than others, but the treats are absolutely worth it. The price doesn't hurt the enjoyment either.
So fun!! We've only gotten one box so far, but my young kids and I loved it! We had fun using the translator to read the different labels. All the snacks were delish!
Serhat Altınkaynak
1 year ago
I think i got too excited..i was expecting more things but the things inside it is really cool!!
This Japanese candy box is filled with delicious sweets and I enjoy tasting new flavors and get to know them better!
CHOOSE YOUR PLAN
Choose the plan you like the most, place your order, and your first Japanese snack box will ship in a few days!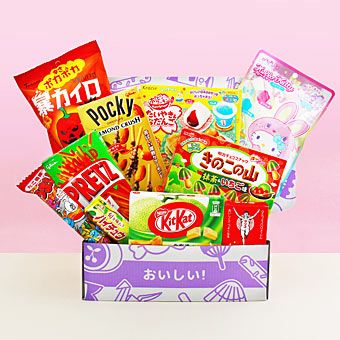 MONTHLY PLAN
US$ 29.90 /mo
10 exclusive Japanese treats every month
FREE Shipping Worldwide
Cancel anytime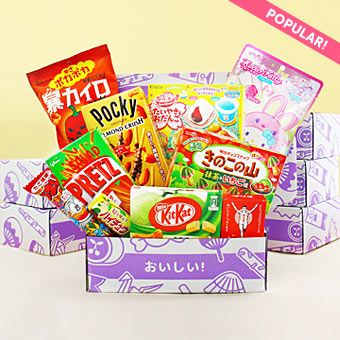 6 MONTH PLAN
US$ 27.90 /mo
10 fun Japanese treats every month
FREE Shipping Worldwide
You Save US$ 12!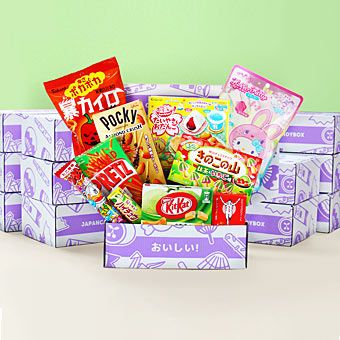 12 MONTH PLAN
US$ 24.90 /mo
10 fun Japanese treats every month
FREE Shipping Worldwide
You Save US$ 60!