CUSTOMER REVIEWS
These are honest testimonials from verified Japan Candy Box subscribers. Find out what others say about our monthly Japanese snack box!
4.78
/ 5 stars - 139 verified reviews

I was very surprised at the arrival of this box. This is a very cute, well-packed and colorful box filled with different things. I like almost all the snacks, some were too strange for my taste buds. But basically, my friend and I liked to try something new
I love it and it looks great and tastes great too
Buying this box was an overall good experience as to how japanese candy tastes. The box that I ordered arrived fast – considering the shipping-distance – and provided a large variety of japanese candy. The pricing is therefore really fair.
There were a few candys that I didn't like, but that is just a matter of personal taste. The other candies in the box were really tasty and showed you just how many different varieties are provided.
The only thing missing (in this months' box) was in my opinion something like gummy bears.
Aside from this I really liked the extra sheet of paper, which described you, what exact candy you have recieved and what it is made of. This allows you to buy a box, even if you have an allergy against some ingredients.
I like trying different things. There was a nice variety in the box.
I got my first Japan Candy Box this week and I am so impressed. Everything about it is cute: the box, the tissue paper, the little booklet explaining the treats, and of course the treats themselves! There was a wide range of treats (spicy, sweet, gummy, savory etc.) and they all tasted so good. I especially like the Baby Star Ramen Maru Chicken Noodle Snacks. I'll definitely be getting another box in the future.
I'm from Danmark. I got my box on 1st March, come in good condition. And almost all candy was delicious. :)
A very good surprise! kids love it.
Great box full of a lot of snacks
so happy
The sweets are very good. the box is very pretty.
La boîte est plus petite que ce à quoi je m'attendais. De plus, il ne contient aucun jus. Merci
Wow! What a fantastic box! There was such an amazing variety of items in the box that my husband and I enjoyed immensely and are excited for our next box! :)
The candy was pretty good. I love the kanro pure gummy peach one. The only thing I think you can change is having a regular and premium size offer. The premium offer could have double the candy count.

Triaux Stéphanie
9 months ago
This january box was so perfect ! Full of sweeties ? I've shared it with my daughter Who is a great fan of Japan candies. Thanks for all.
We loved yoru snacks and will definitely be repeating the order. But there was one concern. A lot of your patrons have dietary restrictions who will be helped if you could provide the list of ingredients for the snacks. Or highlights inclusion of certain ingredients like alcohol, gelatin or gluten.
Response from Japan Candy Box
Thank you so much for your suggestion! We appreciate it and it will surely help us improve. We will keep working hard to find a way to add that in the future! :)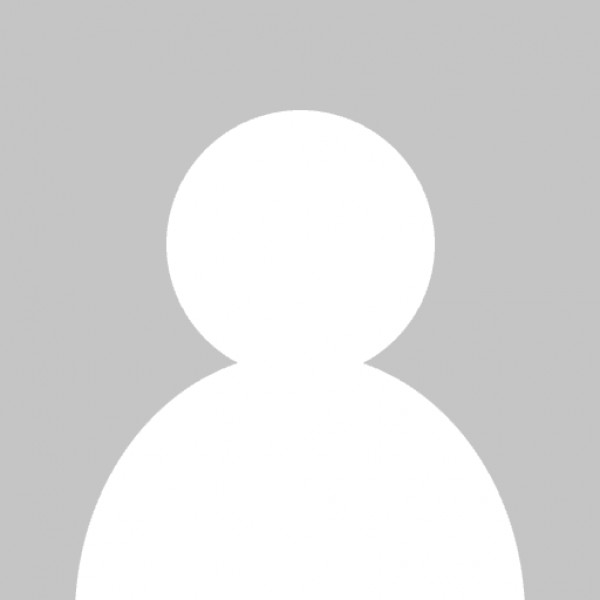 I bought this for me and my sister. We loved how versitile the box was and all of the snacks were really tasty (salty ones were my favorite)! I like that there is a new word to learn every month and the leaflet was very helpfull! Minus one star because I coudn't track the box for few weeks after delivering and got worried kinda worried. But all and all the box was worth the money and waiting!
We loved our first box! Discovering unusual and unexpected flavors is a lot of fun. Match that with the anticipation of a new box arriving each month and we're very pleased with our Japan Candy Box experience. This was a wonderful gift idea from my wife that I can share with everyone!
Loved everything thing about japan candy box
Had lots of these boxes and this one really stood out. It had snacks and treats that I hadn't had from other boxes. If I was going to sub to another box, it would be this one.

Je ne connaissais pas Japan Candy Box et j'ai été vraiment agréablement surprise par cette découverte. o((◕ฺ∀ ◕✿ฺ))o
Le packaging est superbe et le petit fascicule en anglais qui nous présente les produits nous permet également d'en apprendre un peu plus sur le Japon avec le mot du mois et l'évènement du mois.
Le choix des produits ainsi que du thème était tout à fait pertinent et chose étonnante, j'ai vraiment tout apprécié dans la Box, et ça c'est assez rare.
L'envoi pour la France à été super rapide.
Je trouve que pour le prix nous en avons clairement pour notre argent et ça c'est top, en plus il nous est possible de commander les produits apprécié via la boutique du site, et ça c'est SUPER.
Combien de fois je me suis senti frustrée d'avoir découvert une nouvelle saveur sans pouvoir la retrouver facilement.
Sincèrement je ne vois que du positif pour cette première découverte et je recommande à 100%
Merci
I am really happy to have discovered Japan Candy Box.
A box that I found really nice and for the first time I appreciated everything.
The choice of products was really excellent.
I also really appreciated the booklet which allows us to learn more about Japan as well as the description of the products.
The packaging is cute and fast shipping to France.
I recommend.
Thank you so much
CHOOSE YOUR PLAN
Choose the plan you like the most, place your order, and your first Japanese candy box will ship in a few days!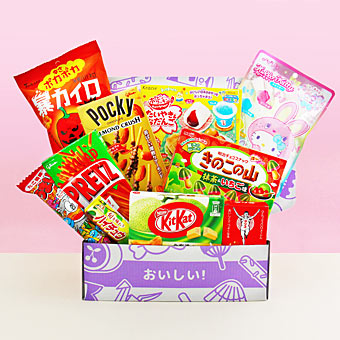 MONTHLY PLAN
US$ 24.90 /mo
10 exclusive Japanese snacks every month
FREE Shipping Worldwide
Recurring 1-month plan
Cancel anytime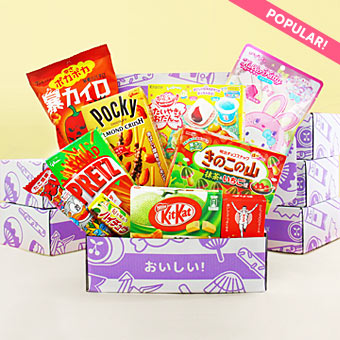 6 MONTH PLAN
US$ 21.90 /mo
10 fun Japanese snacks every month
FREE Shipping Worldwide
Ends after 6 months
You Save US$ 18!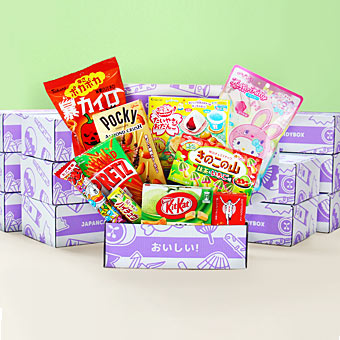 12 MONTH PLAN
US$ 19.90 /mo
10 fun Japanese snacks every month
FREE Shipping Worldwide
Ends after 12 months
You Save US$ 60!