Just in time for Halloween, this Mizuame DIY Flavor Change Candy from Coris was included in the October 2018 Japanese snack subscription box. Learn how to mix the ingredients to reveal the mystery flavor!
The package includes everything you need: 3 bags of syrup with different flavors, a mixing container, and a spoon.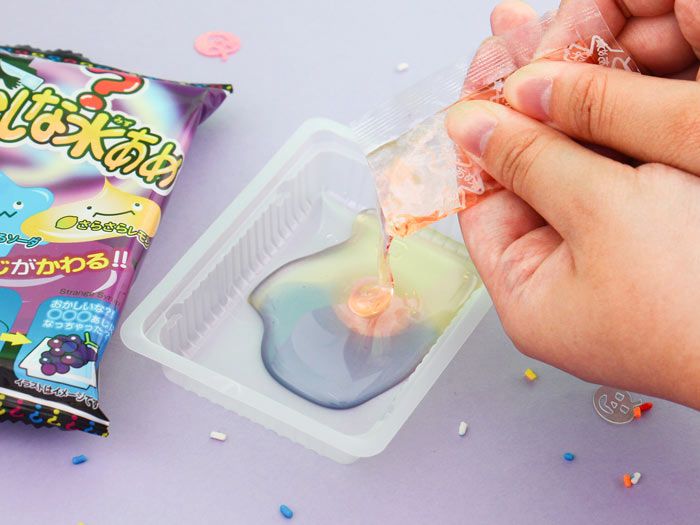 ▲ Start by pouring the syrup liquids together in the container. The mixture of lemon, strawberry & soda is going to make a magical color gradient. Just look at it!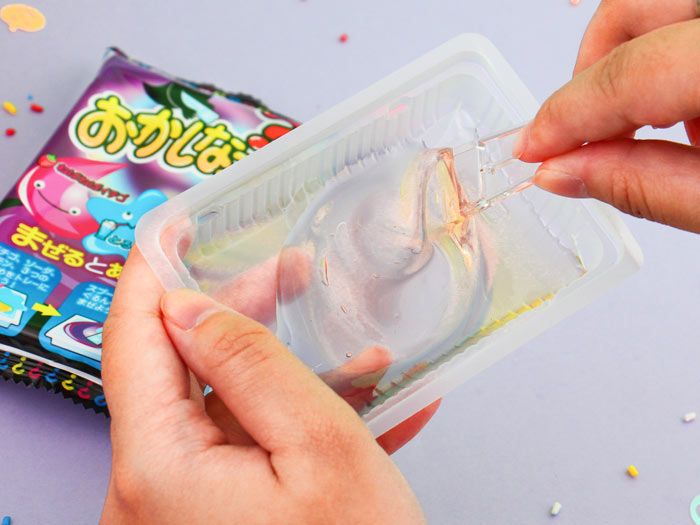 ▲ Next step is mixing the liquid until it becomes one mass with a combined flavor. The most exciting thing is that after combining these 3 flavors you'll get a mystery flavor! How amazing is that?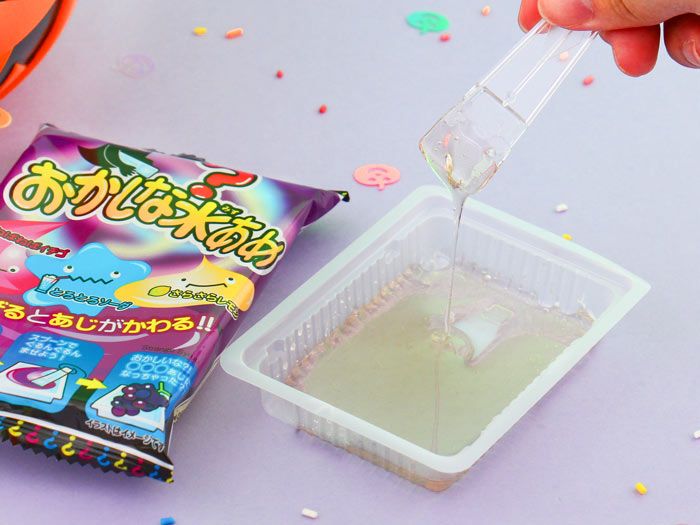 ▲ And you are done! Enjoy the mystery flavor and don't forget to share with friends!
Japan Candy Box delivers fun & tasty Japanese snacks directly from Tokyo to your door! Discover Japan through exclusive snacks, traditional Japanese treats, and Japanese candy flavors not available anywhere else!