CUSTOMER REVIEWS
These are honest testimonials from verified Japan Candy Box subscribers. Find out what others say about our monthly Japanese snack box!
4.79
/ 5 stars - 336 verified reviews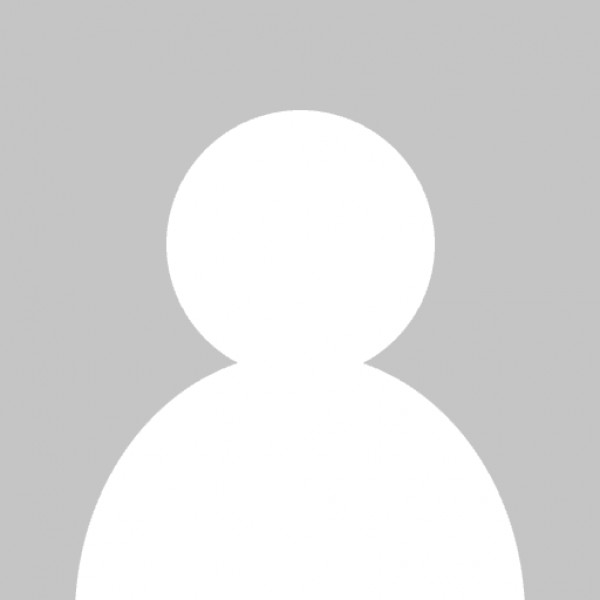 Our first box was amazing! Really enjoyed the wide variety of sweet and savory snacks. Looking forward to next month!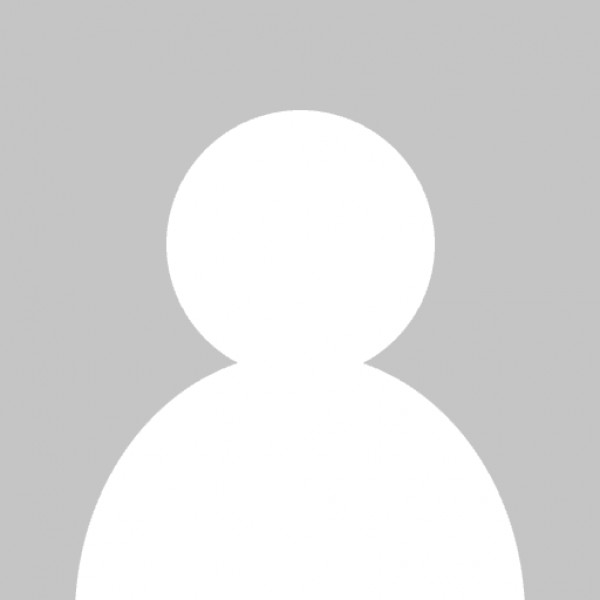 Found the box to be great, however wished there was more candy items rather then chips. Only tried a nibble of the Okinawa Wasabi Salty Beef Potato chips, and it was WAY to powerful of a taste, however I did have a friend who didn't mind it and they liked it. The special mystery snack was bland and had a weird aftertaste to it, wouldn't eat it again. The Maruto Flower Konpeito was delicious! One of my favourites from this box. The sponge of the Uncle Pierre's Buttercream Roll Cake snack was nice, though the buttercream tasted a bit weird. I gave the Picola Uji Matcha Latte Egg Rolls to another friend as they like macha, and then said it was like a wafer stick and it tasted like a macha ice cream. My other favourite item was the Puccho Ramune Ball candy, it was so delicious! Haven't finished the other items as of yet.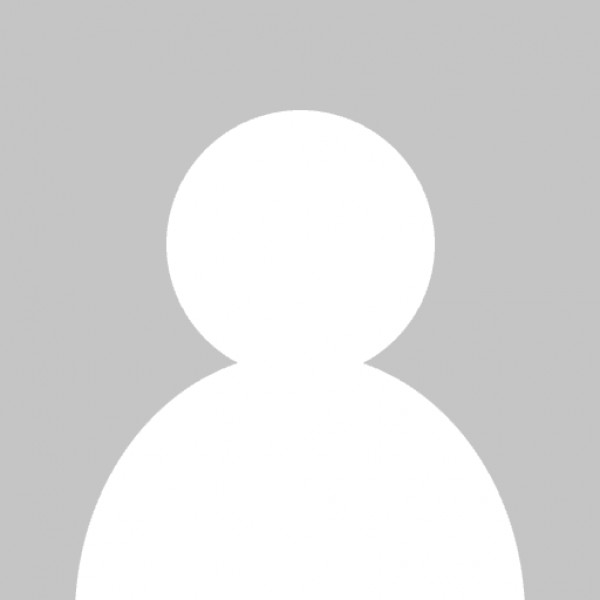 I received my box within about 2 weeks; to me, that's pretty fast! Everything was packaged so nicely and neatly, too. The art and decoration on the box is just super cute. The snacks, though, are of course where it's at. My first box was a success! The candy and savory snacks were super yummy. Totally looking forward to the next box!
Hey Guys!
I loved the box! I have completed a youtube review and posted it! I really liked the box.
https://youtu.be/3Dj-p8OECmg
Kind Regards
Rafqaa Arida
trisha buckholdt
1 month ago
absoloutley love our box, the whole family enjoyed sampeling all the treats
I really liked everything that was in my first box, but you definitely don't get enough for $30.
Loved it! Surprisingly I thought most of those products would be tiny. But I loved all on there can't wait for the next one.
Everything we have tried so far has been great! I was impressed by the wide variety of snacks and candies in my box. I thought it was just candy but I was delighted to see crackers and other savory snacks included as well. The pamphlet was extremely helpful in identifying what we were eating. Great experience overall!

All the snacks where so so so good and where super easy to know what they where because of the booklet, would order again (◍•ᴗ•◍)❤
Was a good variety of items, not as much as I was expecting but I liked everything in it which was good.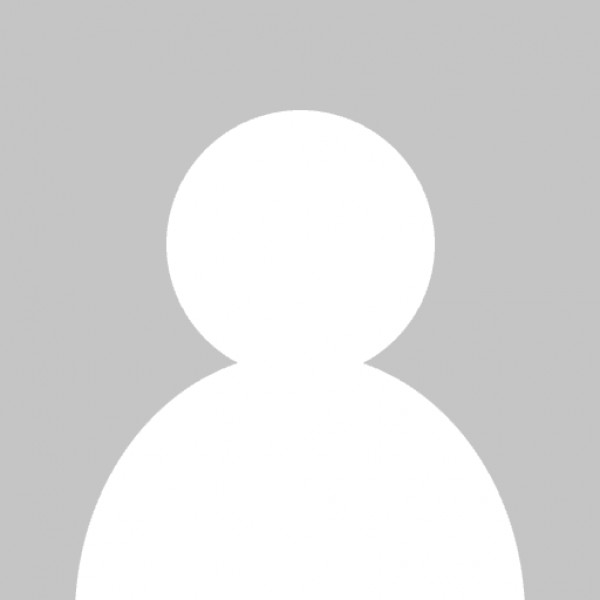 It was really nice, cant wait to get some when we can travel again
Delicious! i'm impressed with the amount of snacks and candy for the price!
Honestly, for only $25 dollars and free shipping I can't sing this boxes praises enough. I really liked all the candies and kept all the wrappers because they were so cute, and the box itself was really well-wrapped, and honestly I'd buy again.
The box I had received was great. loved the contents, a great share with my small family as a treat.
Really good box, lots of variety with both savoury and sweet! Lots of interesting flavours too. Looking forward to the rest of the boxes!
Carla Modesto
2 months ago
It took a while to come, but worth it! Tasty and good! :)

It was a really great and tasty package. Especially the non-sweet snacks were amazing!
So delicious…yummy!
Hey! The box was a gift to my sister. She absolutely loved it! The product mix was very good, between sweet and savory snacks. She had a lot of fun discovering the products :)
My 10yo daughter LOVED her first box. She loves manga and anime and learning about Japan. The candy box was a great way for her to explore her interest in a different way. The information booklet was really well done and super cute. Delivery was quicker than I expected. She didn't like every candy but that didnt detract from the experience at all. We're really looking forward to August's box ❤️
Diana Torres Parrilla
2 months ago
I purchased a six month subscription for my niece as a birthday gift. She absolutely loved it. It was her best gift, she said. The subscription will be up in December so she has already asked for another six months as a Christmas gift. Win! Win for both of us. Thank you
CHOOSE YOUR PLAN
Choose the plan you like the most, place your order, and your first Japanese snack box will ship in a few days!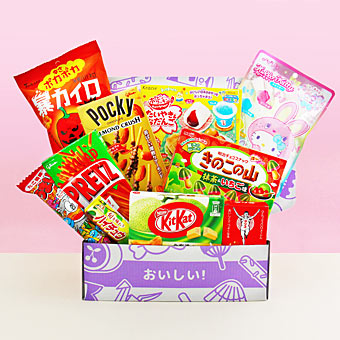 MONTHLY PLAN
US$ 29.90 /mo
10 exclusive Japanese treats every month
FREE Shipping Worldwide
Cancel anytime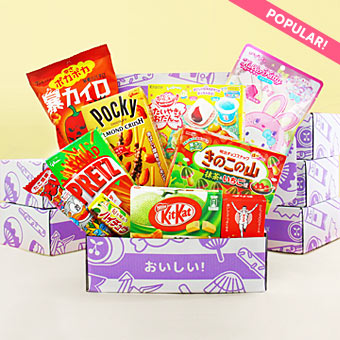 6 MONTH PLAN
US$ 27.90 /mo
10 fun Japanese treats every month
FREE Shipping Worldwide
You Save US$ 12!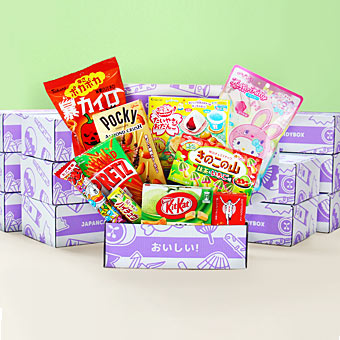 12 MONTH PLAN
US$ 24.90 /mo
10 fun Japanese treats every month
FREE Shipping Worldwide
You Save US$ 60!