CUSTOMER REVIEWS
These are honest testimonials from verified Japan Candy Box subscribers. Find out what others say about our monthly Japanese snack box!
4.78
/ 5 stars - 139 verified reviews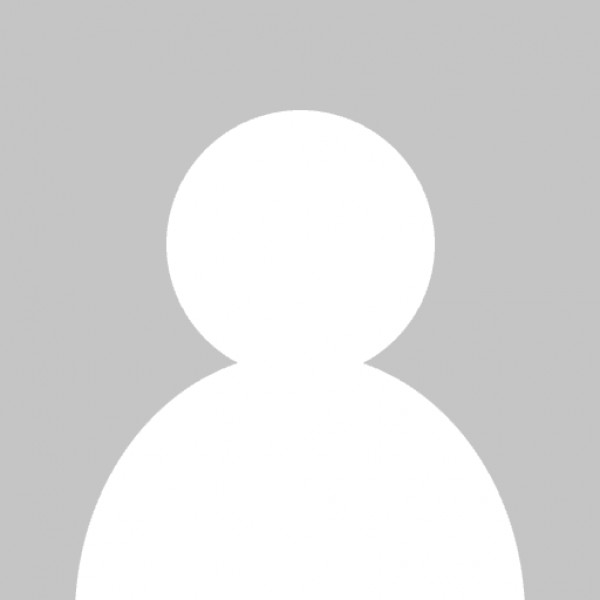 I love getting Japanese snacks from different subscription boxes and Japan Candy Box is one of the better ones in terms of value and variety. However, after about a year of not having an active subscription, I ordered the Halloween/October box thinking I'd get to try some brand new snacks from Japan that had a Halloween theme… but I'm pretty sure 99-100% of the snacks in the box were ones I either got last year in the JCB October box, or definitely things I had gotten in other boxes before. There was not a single item I hadn't seen before. I know that Japan loves limited editions and there's so many different snacks available, that this was pretty hard to believe and really disappointing. The snack pickers at JCB should definitely keep a list and make sure there are no repeats. Until then, I won't be subscribing again.
Tiia Rantanen
20 hours ago
+ Fast delivery
+ decent price
– i hoped for more sweets
– quality and price didn't matched
It was actually pretty good!
I really recommend it to try it out!
I had to wait for like a month or something- but it was totally worth it!!! I just purchased 1 box but I'm probably going to purchase a month box thing :)

The Japan Candy Box got recommended to me by one of my friends. He told me about it and let me try some of the candies. This convinced me to order a box for myself and I have zero regrets! The delivery was handled fairly quickly considering it's being shipped from another country and the amount of people ordering the box.
If you want a box filled with a variety of candies, this is definitly something to try out!
Laura Gonsalves
7 days ago
Delicious japanese candy loved all of the products very satisfied whoever i didn't like the spicy habanero crisps
It was great arrived on time time and customer service was of great help
I really liked the japan candy box It was my first one and i am really pleased with all the snacks that was inside, and the price is fantastic, I would definitely countine my subscription.
annette Medellin
7 days ago
we enjoyed every thing that came in the box
Japan Candy Box is AMAZING!!! The packaging, inserts, and box itself are a feast for the eyes! But when you open it and get to the treats! Oh my goodness!!! They are DELICIOUS!!! And such a variety! I have to say, making them a different theme for each month is genius! I got the October box which is Halloween themed. My favorites were the Umaibo corn stick and the hot chili pepper rings. O-EE-SHI!!! I can't wait to get November's box! Thank you for adding more character snacks like Pokémon and Hatsune Miku. They really make it fun! Love you guys! Thank you for making my life brighter! 🥰
My *only* complaint would be that it isn't super clear on your website if the subscription continues after the designated time I have selected. I would appreciate someone getting in touch to confirm that I will not be charged for an additional subscription. Thank you though, great gift, we love it!
Response from Japan Candy Box
Hi Mia! We're always as clear as possible that the monthly plan is a recurring plan and that the 6 & 12-month plans do not renew automatically.
Extremely happy with the box well worth the cost!!!
It's cute, fun, and tasty! However, it's definitely for only one person so if you have family or friends you want to share with, I'd keep that in mind. I've liked all the snacks/candy so far but there have been items that some of my family doesn't so if you're a picky eater, beware of yogurt flavored gum and corn soup flavored corn puff sticks!

Elizabethheartz
2 weeks ago
Perfect gift for myself and love ones! Really fun and love the surprises~
Morten Puntervold
2 weeks ago
Loved it easy to pick up and a can not wait to try the candy looking forward to the next box already
Again surprised with spooky variation of sweets 😁😁 cant wait for Christmas box 😁😁
I started with the Halloween box, and the experience couldn't be better. Order was there in no time (i am from germany) the snacks were incredible ❤️
Great box. Good value and free shipping. Just under the customs treshold which is one less worry for those in Europe. Took 2 weeks to get to Ireland. Love the leaflet too. Thanks.
Amanda salmond
2 weeks ago
Not tried this yet as for my daughter as part of her bday but quantity of goods received is amazing.
Helary Medina-Martinez
2 weeks ago
I have food intolerance towards cheese and certain chocolates. I can eat chocolate flavored candy and syrups such as fudge and Oreos but not chocolate candy or chocolate candy bars itself. It would be better if there was more variety or have more options for those with allergies and food intolerance. Most of what I got was cheese and chocolate candy.
I enjoyed all the snacks themselves but 2 of the main treats (the pocky and koala chocolates) where standard. I have purchased both from a Hot Topic before. Plus they were both chocolate, and I'm hoping to taste more of flavors I haven't had before/unique to Japan. Not the best first impression, but I'm choosing to blame this on the specific box I got rather than the service.
CHOOSE YOUR PLAN
Choose the plan you like the most, place your order, and your first Japanese candy box will ship in a few days!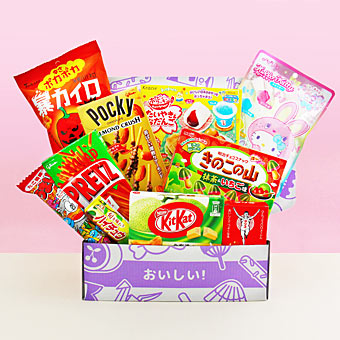 MONTHLY PLAN
US$ 24.90 /mo
10 exclusive Japanese snacks every month
FREE Shipping Worldwide
Recurring 1-month plan
Cancel anytime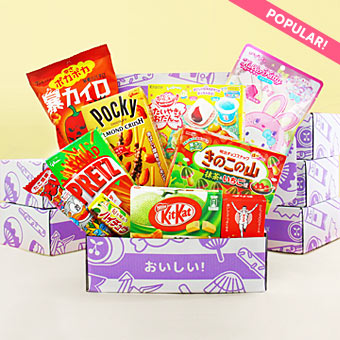 6 MONTH PLAN
US$ 21.90 /mo
10 fun Japanese snacks every month
FREE Shipping Worldwide
Ends after 6 months
You Save US$ 18!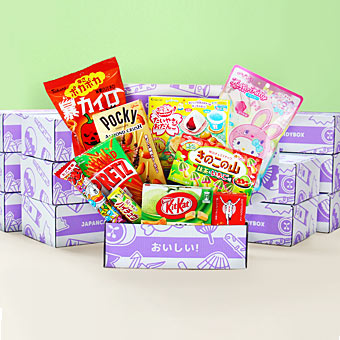 12 MONTH PLAN
US$ 19.90 /mo
10 fun Japanese snacks every month
FREE Shipping Worldwide
Ends after 12 months
You Save US$ 60!