Hello, cuties! This Heart Gudetama Pudding DIY Kit was included in the February 2017 Japanese snack box. Follow this tutorial to create your unique, yummy and eggcellent Gudetama pudding!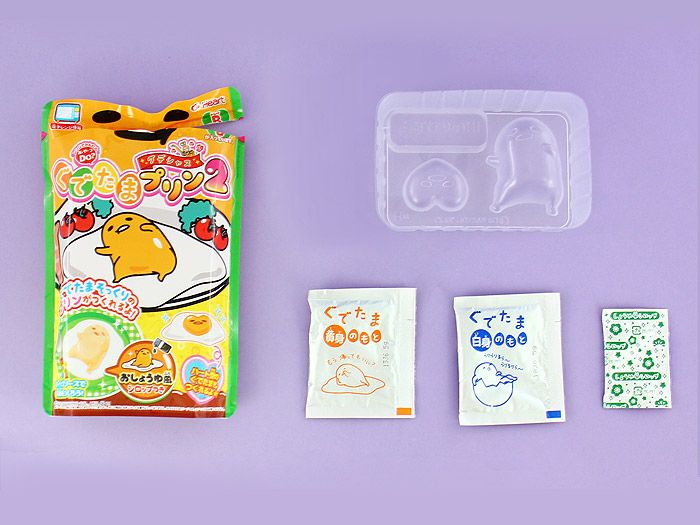 ▲ This DIY kit includes 2 candy powder bags, 1 bag of chocolate sauce and a tray for mixing.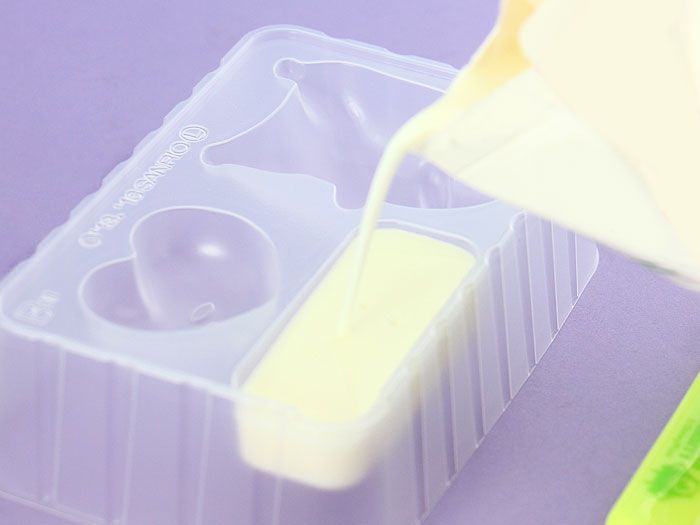 ▲ Carefully mix the contents of the orange candy powder bag with milk in a separate cup. Always measure the amount of milk with the indicated corner of the tray. For the orange powder, you will need two tray portions of milk. Heat the liquid in the microwave oven at 500W for one minute.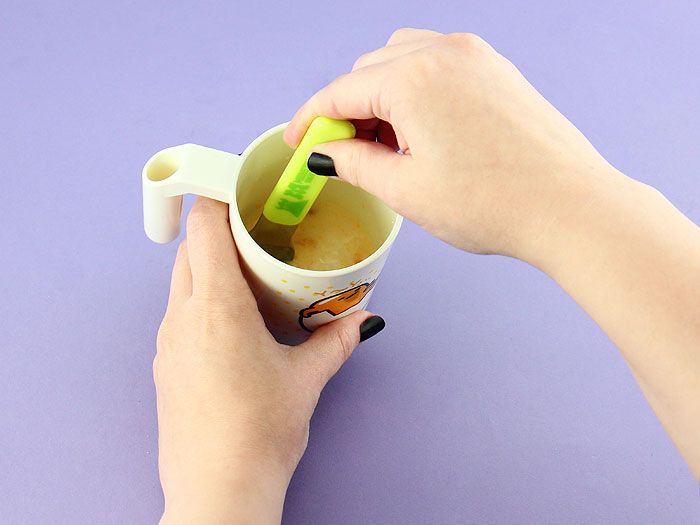 ▲ Stir the liquid after the microwave oven.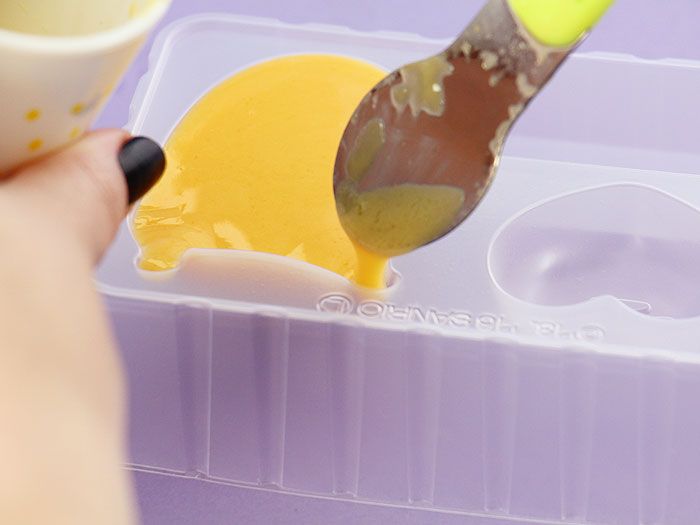 ▲ The next step is to pour this yellow liquid into the tray to create the Gudetama yolks. Put them in the fridge for a half an hour.
▲ Then create the egg whites in the tray by mixing the contents of the blue candy powder bag with one portion of milk. Place the white liquid around the egg yolks.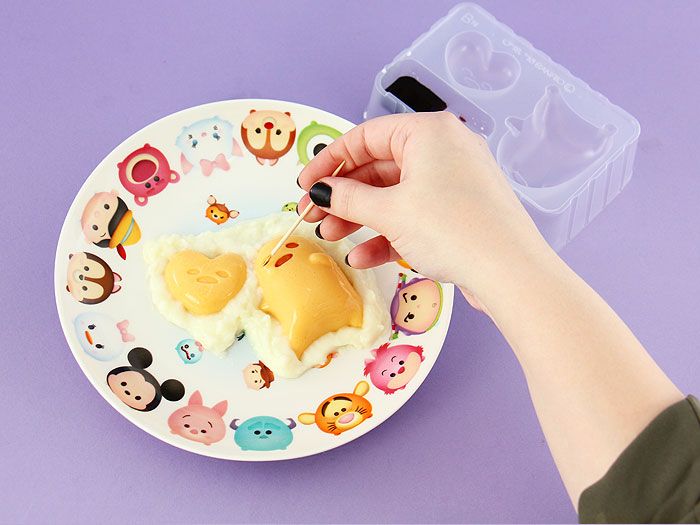 ▲ The last step is to use the chocolate sauce to make Gudetama a cute face!
Have a fun and delicious Gudetama pudding cooking moment!
Japan Candy Box delivers fun & tasty Japanese snacks directly from Tokyo to your door! Discover Japan through exclusive snacks, traditional Japanese treats, and Japanese candy flavors not available anywhere else!