Hello sweeties! These Kabaya Shaka Shaka Gummy Candies were included in the August snack crate. This tutorial will show you how to turn the gummies into delicious hard candy gemstones!
▲ The Shaka Shaka Gummy Candy Kit includes fruity candies in three different flavors -strawberry, pineapple, and orange. From the pack, you will also find a bag of fruit yogurt flavored hardening powder! Turn the soft gummy candies into delicious hard gemstones with the help of these instructions.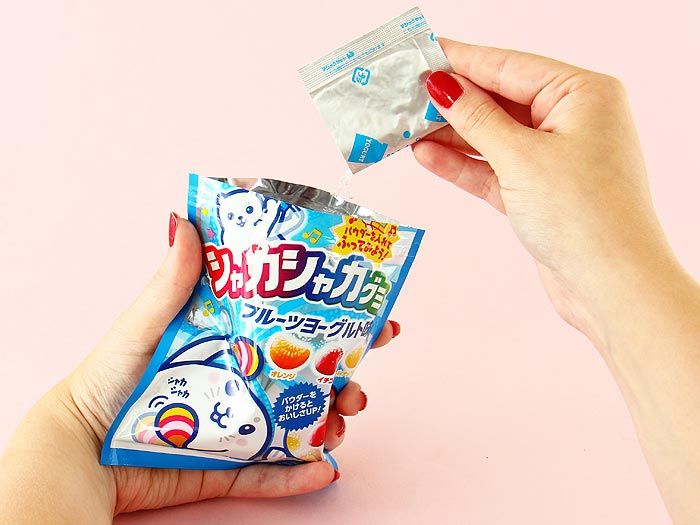 ▲ First, pour the contents of the powder bag into the candy bag. Close the bag carefully.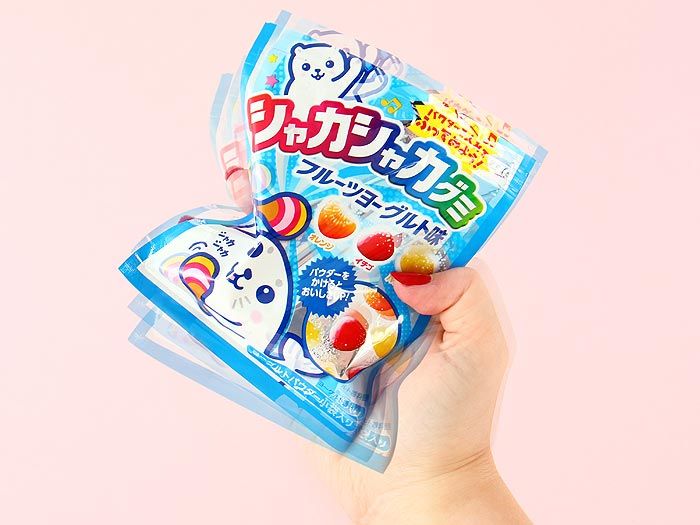 ▲ Now let it Shaka Shaka! Shake the bag carefully for around 20 seconds to transform the candies into yummy gemstones.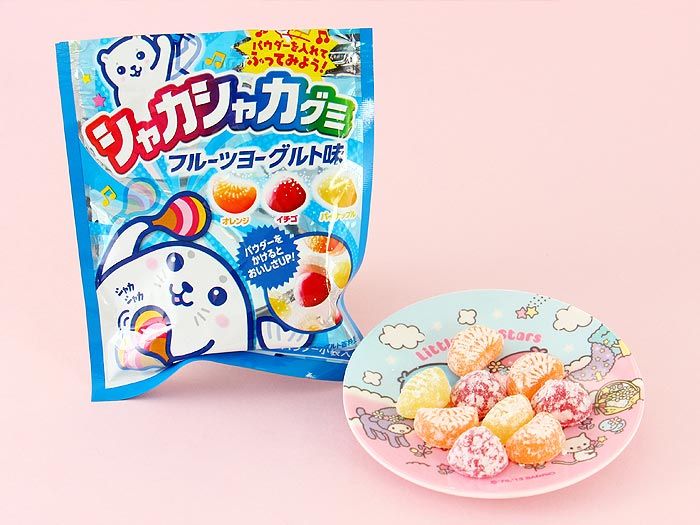 ▲ Now just enjoy your powder coated gummies! Magical isn't it!
Japan Candy Box delivers fun & tasty Japanese snacks directly from Tokyo to your door! Discover Japan through exclusive snacks, traditional Japanese treats, and Japanese candy flavors not available anywhere else!