Alfort Marron Chestnut Chocolate
Chestnut is a signature fall-time flavor in Japan. Treat yourself to these Autumn-only chestnut chocolate treats! Each piece is paired together with delicious whole-wheat biscuits.
Sakeru Qoo Apple Gummies
These gummies taste just like refreshing Qoo apple juice - a popular drink in Japan! Tear these gummies into strings and share them with friends. That way they can also enjoy the apple harvest!
Tohato Butter Sweet Potato Chips
Japanese sweet potatoes are best enjoyed during fall. Bring this bag of healthy, baked sweet potato chips to your Autumn picnic! These rich and delicious chips are made with fermented butter.
Hi-Chew Japanese Nashi Pear Chewy Candy
Hi-Chew is popular in Japan for all of its interesting flavors! Relish this Autumn-limited pack of Japanese nashi pear-flavored chewy candy. Each piece has a unique, crispy center!
Morinaga Chestnut Angel Pie Snacks
Make sure you pair these soft and delicious pie snacks with some warm cocoa! These chocolate-coated pie treats have a creamy center made with delicious chestnut paste.
Black Thunder Banana Choco Bar
Black Thunder is a popular Japanese chocolate bar! This banana-flavored snack bar is packed with banana chips. It's the perfect treat for a quick sugar boost!
Petit Baked Corn Chips
Petit snacks are loved in Japan for their handiness and their bite-sized portions. Take this pack of baked corn chips on your Autumn walks! Each fun-sized piece is seasoned with light soy sauce.
Pokemon Choco Wafer
The Pokemon gang is here to cozy up with you this season. In the middle of this delicious wafer sandwich is smooth chocolate cream! Find the special collectible Pokemon sticker inside the pack!
Yaokin Salted Yokan
A yokan is a traditional Japanese dessert (wagashi) made from red beans, agar, and sugar. The sweetness of this yokan is complimented with a bit of salt! Enjoy it together with some green tea.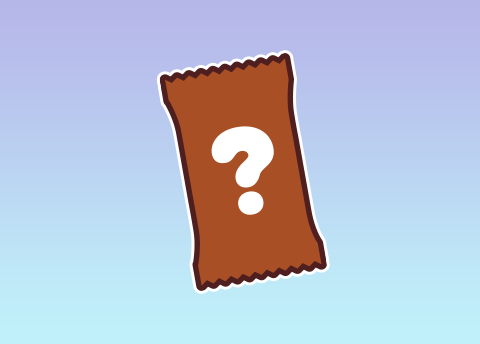 Mystery Goody
Everyone likes a nice surprise! We hope you enjoy this special treat we've selected from our snack bin.
Discover Japanese Snacks
Subscribe now and your first Japanese candy box will ship in a few days!
CHOOSE YOUR PLAN
Choose the plan you like the most, place your order, and your first Japanese snack box will ship in a few days!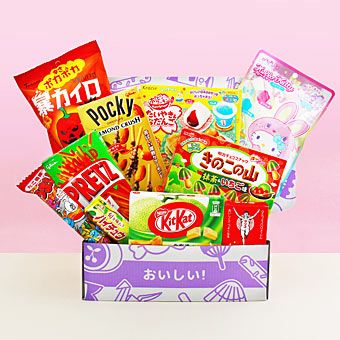 MONTHLY PLAN
US$ 29.90 /mo
10 exclusive Japanese treats every month
FREE Shipping Worldwide
Cancel anytime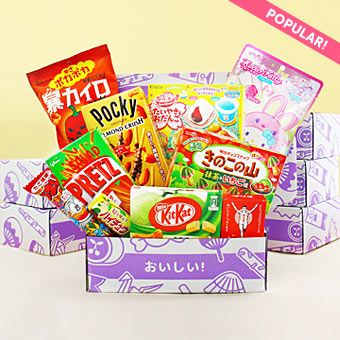 6 MONTH PLAN
US$ 27.90 /mo
10 fun Japanese treats every month
FREE Shipping Worldwide
You Save US$ 12!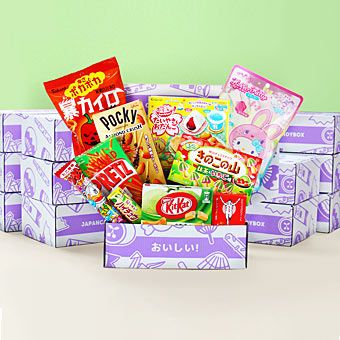 12 MONTH PLAN
US$ 24.90 /mo
10 fun Japanese treats every month
FREE Shipping Worldwide
You Save US$ 60!